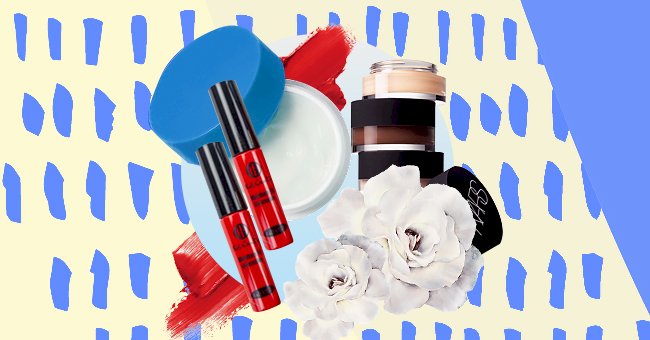 20 Cult Beauty Products Available on Amazon
Beauty shopping can sometimes become our most immense guilty pleasure. When we want a little bit of everything, it's best to know what's worth buying.
The lockdown season is probably here to stay. While we are at it, Amazon comes as a blessing in disguise for online shoppers. We know how exhausting it can be to go through product reviews before making a purchase.
Lucky for us, Amazon has a broad base of cult beauty products. These are items that people love to buy in abundance, and they also have tons of reviews available. Here are the top 20 cult beauty products available on Amazon.
1. Tatcha Dewy Skin Cream
Price: $68
Tatcha Dewy Skin cream includes Japanese purple rice and antioxidants. It protects your skin from UV rays and environmental stressors.
2. Drunk Elephant Protini Polypeptide Cream
Price: $68
Drunk Elephant Protini Polypeptide Cream is a protein moisturizer that comes with signal peptides. It is suitable for all skin types and improves texture and skin tone.
3. Nars Soft Matte Concealer
Price: $37
Nars Soft Matte Concealer is a best-seller. It makes your skin appear smooth and instantly gets blended.
4. Kate Somerville ExfoliKate Cleanser Daily Foaming Wash
Price: $38
Try this exfoliating cleanser if your skin has become dull and uneven. It also helps remove impurities, oil, and makeup.
5. IS Clinical Active Serum
Price: $138
The IS Clinical Active Serum makes your skin smooth and blemish-free. It also reduces fine lines and wrinkles.
6. Koh Gen Do Moisture Fit Concealer
Price: $50
Koh Gen Do Concealer gives the perfect smooth coverage. It comes with moisture support for healthy-looking skin.
7. Sunday Riley Pink Drink Firming Resurfacing Essence
Price: $48
Use it for yourself to believe it. This pink drink essence renews your skin and makes it super soft.
8. Olaplex No.3 Hair Perfector
Price: $28
Olaplex Hair Perfector is suitable for all hair types. You can get rid of hair damage and frizz and make your hair perfect.
9. Juliette Has A Gun Not A Perfume Eau De Parfum Spray
Price: $135
Not A Perfume is not your typical perfume. Its fresh and pure fragrance has a unique appeal that is hard to miss.
10. Dennis Gross Skincare Ferulic + Retinol Triple Correction Eye Serum
Price: $69
If your eyes are puffy and you have eye bags or eye circles, use this eye serum. It's an excellent pick for people with dull eye area appearance.
11. Cane + Austin Acne Retexture Pad
Price: $60
Cane + Austin Pads help fight acne and restore your skin's smooth texture. It also clears clogged pores and reduces blemishes.
12. Westlab Epsom Salt
Price: $33
Westlab Epsom Salt has miraculous healing benefits for your aching, tired muscles, and skin. Re-invent your bathing experience with a little sprinkle of this salt.
13. Colourpop Super Shock Shadow
Price: $13
Colourpop Super Shock Shadow comes with all the necessary shimmer and shine. Color pop your eyes with your favorite color.
14. Garnier Micellar Cleansing Water
Price: $6
Garnier Micellar Cleansing Water removes makeup and impurities. It cleanses and refreshes your skin and is suitable for all skin types.
15. Aztec Secret Indian Healing Clay
Price: $20
Clear your dead skin and clogged pores with Aztec Indian Clay. Its natural healing properties work wonders on your skin.
16. Lime Crime Velvetines Liquid Matte Lipstick
Price: $20
Lime Crime Velvetines Lipstick is long-lasting and gives a perfect velvety matte finish. It's smudge-proof and french-vanilla scented.
17. BS-Mall Makeup Brushes Set
Price: $8 for ten pieces
BS-Mall Makeup Brushes Set has is designed for a flawless makeup application. They are gentle on the skin and blend your makeup perfectly.
18. Docolor Waterproof Liquid Eyeliner
Price: $5
Docolor Waterproof Liquid Eyeliner is easy to use and gives a simple, sharp look. It also has an intense color and is smudge-free.
19. BaeBody Eye Gel
Price: $24
If your eye area has become dark and puffy, try this eye gel. It will also lock in moisture and provide instant brightening.
20. Organys Eyelash And Eyebrow Growth Serum
Price: $20
Try Organys if you want thick, voluminous and perfect eyelashes. It also readily promotes eyebrow growth.