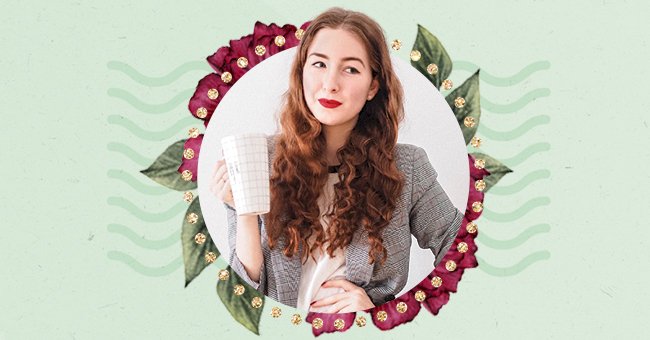 20 Effortless Tips To Look More Polished
Do you know that one person that always looks put together at every point? You know, the one that makes others look like an absolute slob in photos. Deep down, you know if you tried to recreate their looks, you'd fail. Horribly.
Looking elegant and polished is a series of informed decisions that ensure you appear effortless. From the type of fabric you wear to how you match your shoes and bags, being polished is achievable with a bit of know-how.
So grab the nearest notebook. We have compiled super helpful tips that will transform your wardrobe and elevate your overall appearance. Simply use our twenty helpful tips to guide you to look more polished every day.
Develop A Style
First things first, you want to develop a stylish uniform. This means putting together an outfit that always looks great on you without much effort. All you need to do is grab and go and step out for a stylish adventure, even if it's just to the store.
Find Your Complementing Colors
Have you ever noticed some colors look better on you than others? Well, this is because skin tones play a major factor in dictating the colors that suit you. If you are cool-toned, try out bluish tones. Warm tones should try earthy colors—however, red looks great on everyone.
Elevate Your Shoe Style
Before you break the bank, elevating your shoe game is all about having classic shoe styles suited for every occasion. Start with the basics like a white sneaker. Next, have a neutral heel, black boots, formal loafers, and sandals. These will never fail you.
Find A Stylish Solution
The easiest way to look unpolished is never to have a solution for your fashion struggles. If your hair is the constant offender, have a 1-minute style you can fall back on. If putting an outfit together is the problem, consider something you can wear quickly, like a jumpsuit.
Have a Match For New Clothing
Instead of participating in clothing hauls that result in clothes, you forget to wear, opt for quality clothing. Moreover, when you shop, think back to your closet. If at least three things do not match your new buy, you're better off forgetting it.
Swap Sneakers for Loafers
Who doesn't love comfort? However, choosing running shoes to wear with every outfit you have can be a big no-no. Elevate your comfort style with a shoe upgrade. Wear some loafers in your fav print for a comfy chic aesthetic.
Use Bobby Pins
Another trick to looking more polished is to use bobby pins to secure your hair. It's easy and a complete no-brainer. Therefore, on those late mornings, simply wrap up hair in a ballerina bun and go. A bonus if you use Goody hair-pins. One pin is as good as 20.
Remove Pet Baby Evidence
Our furry friends look much cuter with the fur on them, not us. As much as your pet-baby loves to snuggle with you, their fur on your clothes can hinder you from looking put together. Get in the habit of using a lint remover to get their fur out of your clothes.
Use A Steamer
Hands up if you hate ironing. If getting your clothes wrinkle-free seems a task, it's time to call in superman - sorry, we mean, a steamer. It's a super low effort gadget and can remove even the deepest wrinkles from your fave outfits.
Lounge in Luxury
Charity begins at home, and in this case, fashion starts at home. The easiest way to remind yourself to remain polished is to swap the sweats for luxurious loungewear. Not only will they look good, but they feel delightful on your skin.
Statement Sunnies
You do not have to shell out an arm and a leg for designer sunnies to look more polished. All you need is a good pair that suits your face shape. A great pair of sunnies can flatter your face, and if they are classic, you find that they translate well over time.
Obtain A Classic Wristwatch
You may want to put all your smartwatches away for this tip. Wristwatches are excellent accessories. One with a streamlined design in either silver or gold can make you look more elegant.
Diamond Studs
All the posh girlies wear diamond studs for a good reason. Diamond studs are understated in a way that exudes luxury without loudness. However, there is no need to shell out millions for a pair. You may use an affordable replica to recreate the poshness.
Neutral Colors
Craft a classic wardrobe with neutral colors. Neutral colors are often quite hard to mess up and look incredible together. Think shades of brown, whites, navy, grays, and solid black. Using these classic combos will leave you looking as though you never are out of style.
Dainty Jewellery
Another tip is to go easy on the jewelry. Looking polished is all about seamlessness. Therefore, you want to establish this by wearing dainty jewelry, from rings to earrings and even necklaces.
Buy Fabric That Does Not Wrinkle Easily
Another iron hater tip. Instead of focusing your energy on buying fabrics that need constant ironing to look crisp, choose materials that hold up. These can range from cashmere, wool, polyester, and lyocell. Alternatively, you can always buy those non-wrinkle shirts and dresses from brands that offer them.
Collect Outerwear
As winter wanes, you might still want to look chic in the following fall and winter seasons. Therefore, you may want to invest in outwear like leather jackets, peacoats, or trench coats. These tend to be pricey, so start with purchasing one or two. You can also find some at thrift stores.
Wear No-show Socks
When socks through our shoes, it might annoy to no end, especially when it's not intentional. Hot pink socks and jeans? Pass. In comes no-show socks. They easily fit snug on your feet without peeking through your shoes, resulting in a more put-together look.
Match your Shoes and Bag
Looking matchy-matchy does not have to be literal. You can easily style an outfit to recreate the concept of matching clothing by matching your shoes with your bag. Think leather on leather, color on color.
Replace Your Buttons
Lastly, this style secret will elevate your outfit to new heights. If one button from your fave button-up goes missing, replace them with gold ones. The result will instantly give your outfit immediate elegance.