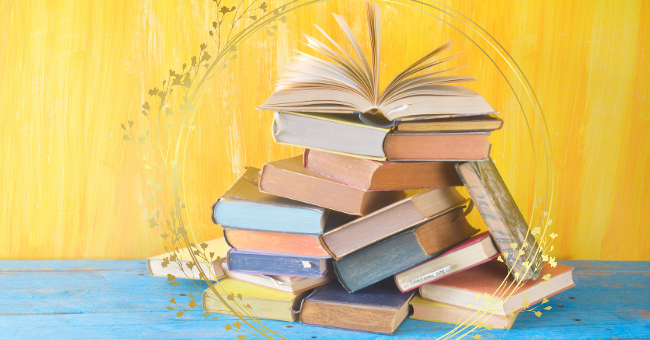 20 Most Anticipated Books Of 2021
Here comes an exciting list of all the epic books that are waiting to find a spot on your Reading List. There's romance, mystery, drama, thrill, and a lot more, so brace yourselves. Let the reading begin!
When everything around us feels chaotic and gloomy, books provide an escape hatch that instantly lifts our low spirits. Winters and reading sprees go hand in hand, and nothing can beat the comfort of grabbing your favorite book as you curl up by the fireplace.
The new year has blessed us with some of the most amazing reads coming our way, and we can't help getting ecstatic. First things first, it's time to dive into the top 20 most anticipated books of 2021. You know you want to!
1.The Push: A Novel By Ashley Audrain
Price: $17.95
The Push is a psychological drama that explores family life dynamics, including the ups and downs that define familial bonds. It is an excellent pick on the relationship between a mother and daughter and how things don't always go as we expect them.
2.A Crooked Tree: A Novel By Una Mannion
Price: $25.19
A Crooked Tree is a story filled with dark horror and suspense and explores a rushed act's repercussions in the longer run. It also portrays how a sudden family fallout can turn into something far more consequential.
3.The Wife Upstairs: A Novel By Rachel Hawkins
Price: $19.09
The Wife Upstairs is a fantastic twist on the Gothic class tale centered around a dog-walker Jane and a widowed Eddie. Both of them have a past they cannot run away from, and it threatens the possibility of a romance brewing between them.
4.Life Among the Terranauts By Caitlin Horrocks
Price: $27
Life Among The Terranauts comprises short stories that offer us a variety of different characters and realities. It's a powerhouse that contains a little bit of fiction, human connections, and a lot more to keep us engrossed and craving for more.
5.The Removed: A Novel by Brandon Hobson
Price: $23.99
The Removed is a story of a sudden tragedy that befalls the Echota family when their son dies in a police shooting. The unfortunate incidents affect everyone, and nobody can be the same again until they welcome a new family member who might bring joy to their gloomy hearts.
6.Girl A: A Novel By Abigail Dean
Price: $18.99
A real psychological thriller, Girl A, is the story of a young girl who manages to escape captivity, but she cannot run away from her past life's secrets. It also explores the relationship dynamics shared between siblings, with all the alliances and betrayals lying deep underneath.
7.Dog Flowers By Danielle Geller
Price: $27
Dog Flowers is a heart-touching memoir that combines visual and text aids to encapsulate the journey of being a mother, sister, and caretaker. It explores the tendency of a person to be both evil and good and how life is the act of balancing loss, betrayal, bad and good habits, and familial bonds we've forged.
8.Milk Fed By Melissa Broder
Price: $26
Milk Fed is a sensual tale that circles sex, food, and faith. It explores the linkage between a desire to satiate your physical hunger and a spiritual longing while also keeping your erotic desires in control. It is funny, outlandish, and a bit off the hook.
9.Fake Accounts: A Novel By Lauren Oyler
Price: $23.40
Fake Accounts is an eye-opening novel that discovers what it is like to have a relationship in an internet age marked by sheer social media and technology influence. A young woman finds out that her boyfriend is a conspiracy theorist, and all the online lies further tarnish her trust.
10.What's Mine And Yours: A Novel By Naima Coster
Price: $23.99
What's Mine And Yours comes from Naima Coster, author of Halsey Street. This book explores sensitive topics like legacy, identity, and the racial dynamics that affect an American family by forging an intimate bond between them.
11.All Girls: A Novel By Emily Layden
Price: $27.99
All Girls follows nine young ladies' story as they discover their passions and fears at a prep school in New England. A secret scandal brewing in the background threatens their rising voices, and they must fight the odds and find their place in the world.
12.The Lost Apothecary: A Novel By Sarah Penner
Price: $23.49
The Lost Apothecary navigates a forgotten historical perspective, a secret network of women, and a legacy that reeks of poison and vengeance. It is an intriguing story of the brilliant inherent power that women can channel to save each other.
13.The Beauty Of Living Twice By Sharon Stone
Price: $24.95
The Beauty Of Living Twice is a heart-touching memoir by Sharon Stone, which covers her healing journey, love, and how she finds her purpose. She lost her health, career, family, fortune, and fame because of a massive setback, but it only made her strike back stronger.
14.Concrete Rose By Angie Thomas
Price: $18.39
Concrete Rose is the prequel to Angie's blockbuster hit novel, The Hate U Give. It follows a setting that takes us back 17 years before her first novel and explores how the young teenage Maverick struggles to be a better father to his son.
15.Aftershocks: A Memoir By Nadia Owusu
Price: $23.92
Aftershocks give us a glimpse into Nadia Owusu's struggle to find her identity and understand where she stands in the world. It explores how the young author fought her way through depression and survived the uncertainty of time.
16.Detransition, Baby: A Novel By Torrey Peters
Price: $24.84
Detransition, Baby follows a dysfunctional and chaotic story of two trans women living as a couple in New York City. The problem arises when one of them de-transitions into a man and rediscovers his sensual side.
17.The Four Winds By Kristin Hannah
Price: $26.67
The Four Winds is a book by the New York Times Number 1 best-selling author of The Nightingale and The Great Alone. It is set in the Great Depression-era and explores the elements of love, hope, loss, and power.
18.City Of Thousand Gates By Rebecca Sacks
Price: $27.99
City Of A Thousand Gates is a brilliant novel that brings together many characters from different backgrounds in a struggle to ensure their survival amid violence. It explores people's desires for freedom, love, security, and honor.
19.Caul Baby By Morgan Jerkins
Price: $24.99
Caul Baby is a fascinating, unique, and excellent story that revolves around family dynamics shared across traditional ties and the human heart's hidden corners.
20.Count The Ways By Joyce Maynard
Price: $28.51
Count The Ways tells the story of an ordinary family that has seen it all - marriage, parenthood, divorce, and the consequential aftermath. It sheds light on how parents' follies can follow the children through generations, either to be incorporated or fixed.