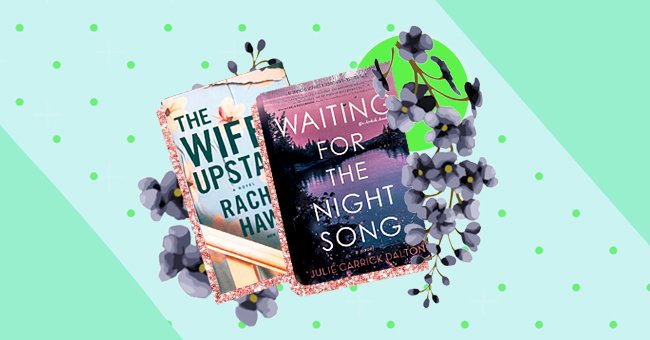 Books To Add To Your January Reading List
There is nothing better than kicking off January with some quality reading time, sitting by the fireplace while you sip your favorite coffee. With all your travel plans becoming dormant, let your new year resolution include a reading list every month.
A new year calls for a "new you," but with the pandemic still hovering over our heads, that doesn't seem very likely. With everything crazy going on around us, the tranquil repose offered by great books is everything we need.
It's time to update your library with some gripping titles that will promise you a myriad of feelings and take you on a journey you'll always remember. Here are the best books that deserve a spot on your January reading list.
Waiting For The Night Song By Julie Carrick Dalton
Waiting For The Night Song is a debut novel by Julie Carrick Dalton, a sweet melody and a call to fight for right. It centers around childhood friendships and how they can get impacted when some pretty dark secrets from the past pop up all of a sudden.
A forestry researcher receives a call from her childhood best friend, who urges her to come home. However, the return is marked with memories from the bygone years suddenly resurfacing, coupled with climatic and social issues magnifying the situation.
Our Darkest Night By Jennifer Robson
Our Darkest Night is based on real events and is set in the days of World War II. It is an excellent depiction of fear, faith, love, and sacrifice, penned down by USA Today's best-selling author, Jennifer Robson.
The story revolves around the strange communion between a young Jewish woman Nina and a Christian farmer Nico, as the former struggles to survive the Holocaust. However, the later events threaten not only Nina's life but also the overall relationship dynamics.
Bride Of The Sea By Eman Quotah
Bride Of The Sea is an emotional tale that weaves through cultures, religions, family, and an in-depth personal perspective. It is a story of loss, healing, heartbreak, distance, and everything else one struggles with in the process of evolving.
Saeedah and Muneer are married university students living in Cleveland. However, when things get tense between them, Saeedah runs away with her daughter Hanadi, leaving her father to search for her for years.
Nick By Michael Farris Smith
Nick is a rather unconventional prequel of The Great Gatsby, written by the acclaimed author Michael Farris Smith. Nick Carraway lived a completely different life before moving into the neighborhood of Gatsby.
Before Nick shifts to West Egg, he faces a tumultuous series of events that take him to Paris and New Orleans. Nick offers a thorough description of Nick Carraway's character and presents details about his personality never told before.
The Wife Upstairs By Rachel Hawkins
The Wife Upstairs is your modern-day classic Jane Eyre recreated with an epic twist and turn of events. It is written by the New York Times Best-selling Author Rachel Hawkins and is already making rounds as the Most Anticipated Book of 2021.
Rachel Hawkins opts for a shift from the English Gothic to the Southern Gothic touch, making the story an exciting read. The story is about how two people who fall for each other cannot escape their looming past from affecting their current relationship.