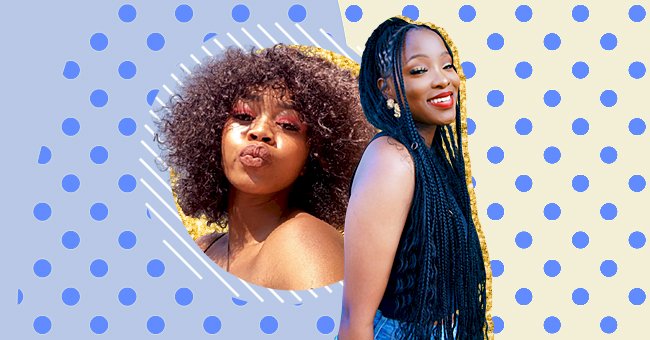 Women With 4C Curls Reveal Their Favorite Hair Styles
People want their hairstyles to fit seamlessly into their everyday lives but not have convenience trump beauty. These are some of the sentiments shared by women with 4C hair.
The perfect hairstyle is one that not only fits your lifestyle but also boosts your confidence. We spoke to women with 4C about their favorite hair and, more specifically, their favorite hairstyles.
While 4C hair often gets berated, and many people, like Viola Davis and Janelle Monáe, have had to actively find the confidence to accept and love their hair, 4C hair is versatile and beautiful. Here are some of the hairstyles that women with 4C hair like.
Fulani Braids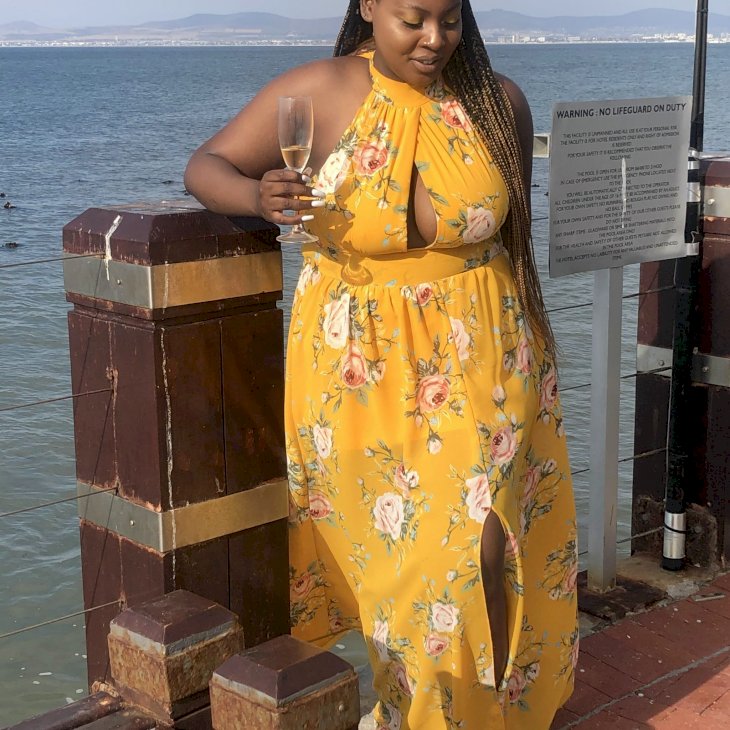 Courtesy of Noluthando
Fulani braids have gained a lot of popularity over recent years. Their ideal protective styles and there's a wide range of patterns and accessories that you can add to make the style even more unique.
Some famous faces that we've seen hopping onto the Fulani braids wave include Rihanna, Taraji P. Henson and Alicia Keys.
Knotless Goddess Braids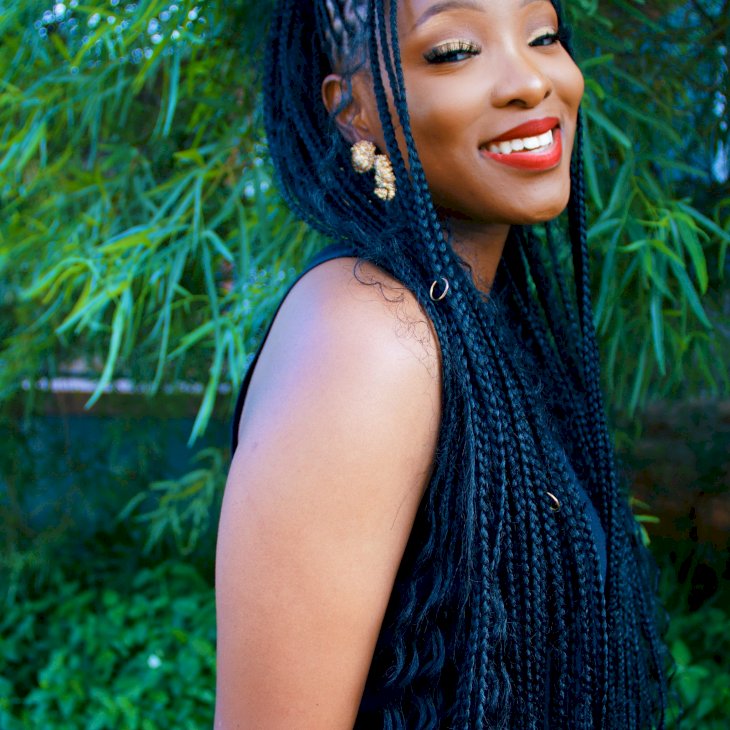 Coutesy of Mihlali Adams
Mihlali Adams shares how she loves knotless braids but especially loves the "freedom that comes with looking beautiful in so many different ways. I love feeling different with each hairstyle. I believe that's how it's meant to be." The beloved knotless braids are an upgrade on our classic favorites, box braids.
Two Puffs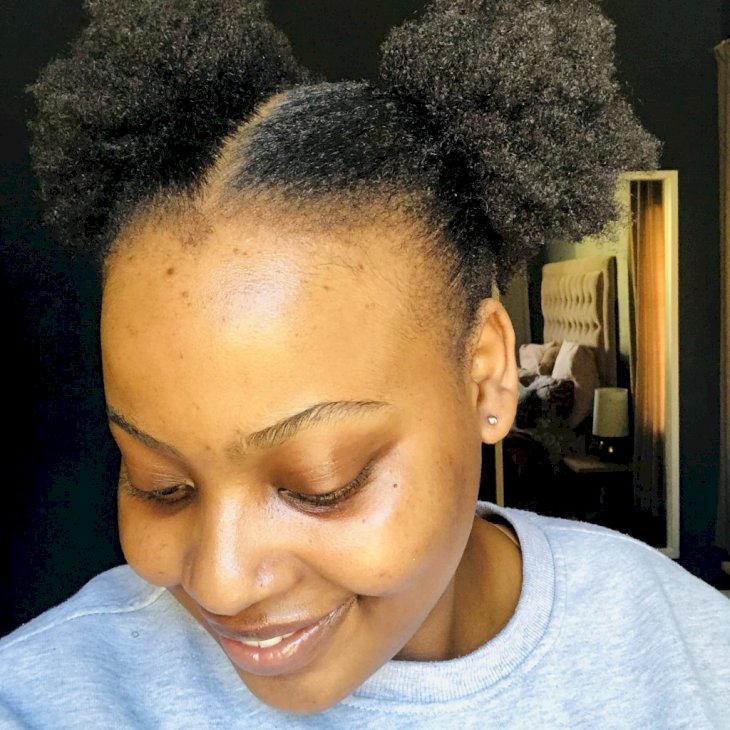 Courtsey of Noluthando
Double the buns, double the fun! Going for two buns is playful and and easy to achieve. You can accessorize using beads or a colorful scrunchie.
"I love it because it is easy to create, isn't time consuming which makes it very convenient"

Noluthando says.
Wash And Go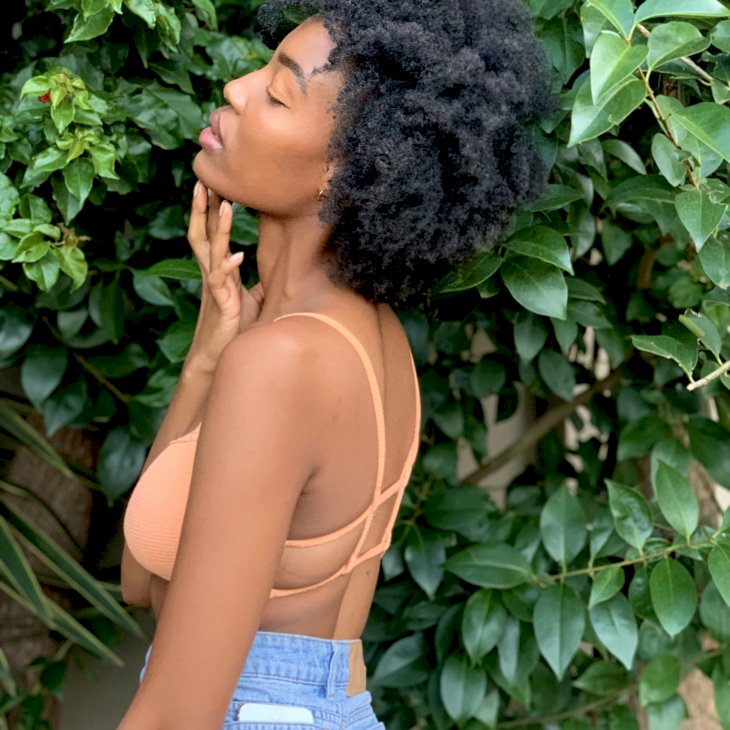 Coutesy of Lesego Matlou
Wash and go's are a contentious topic among the 4C hair community. It's a go-to that doesn't always work out well for everybody.
Wash and go become more of a challenge as hair grows longer as the hair becomes increasingly prone to fairy knots and shrinkage.
Puff With Fringe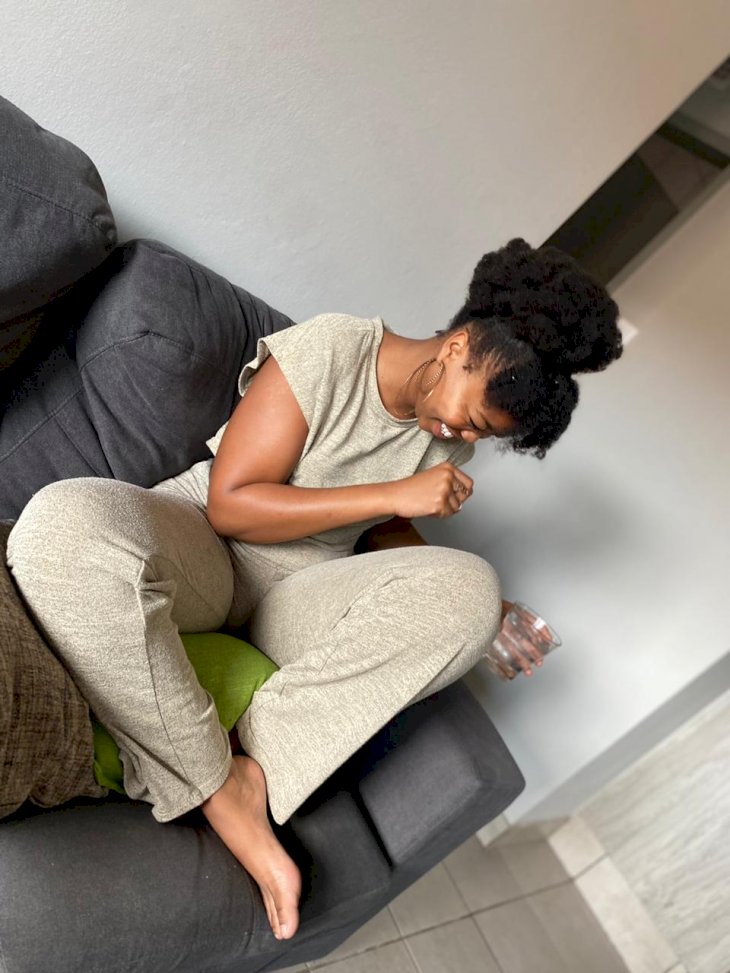 Coutesy of Kopano Matseke
Kopano loves wearing her hair in a high puff because it's a time-saver. Opting for the occasional fringe makes her style feel less repetitive.
"The journey hasn't been the easiest though, you deal with a lot of shrinkage, having to braid or tie up your hair every night."

she says.
Chunky Braids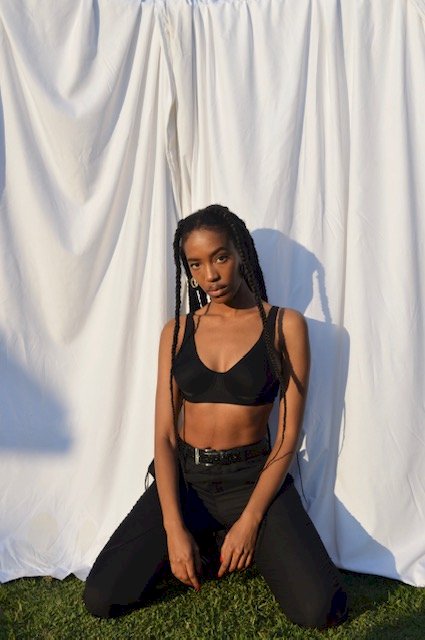 Coutesy of Lesego Matlou
One of the few demotivating factors about getting box braids is the time spent sitting in a chair waiting for your hairstyle to be completed. Chunky braids, on the other hand, are quick to install and uniquely stylish.
"The most important reason why I absolutely adore having braids is that they make me feel and look beautiful. This is super important to me because your hair should make you feel good about yourself, you should wear it with pride. Braids bring out my natural glow while growing my hair; how can you not love that?"

Lesego Matlou says.
Afro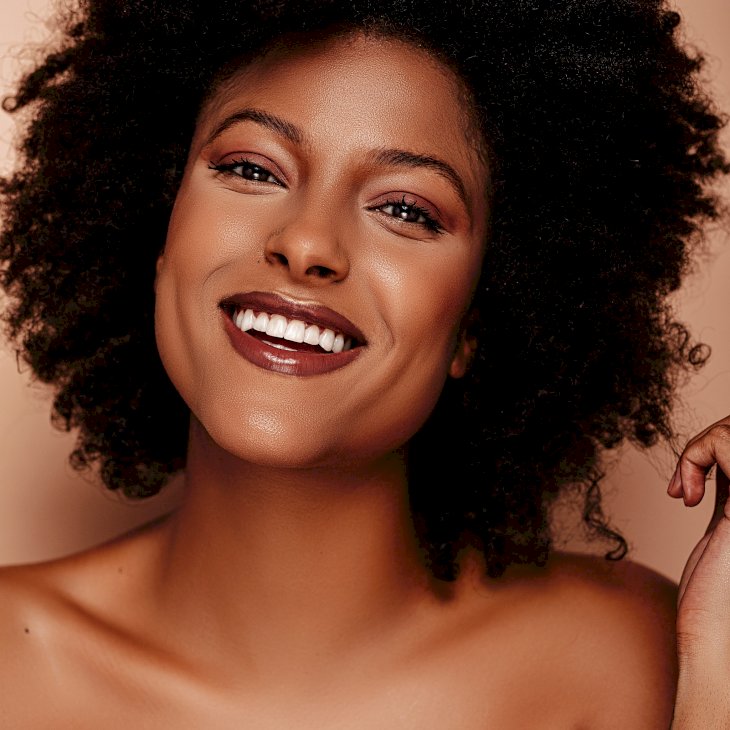 Courtesy of Michelle Lyle
A stretched out 'fro can give your hair some height and lots of character. It's rare to find a fro that looks exactly yours. Michelle Lyle talks about bouncing back from damage and how she maintains her hair despite the demands on her tresses from modeling.
"I've since been very happy with its health and opt to twist out protective styling in between photo shoots. The twist outs help me retain a uniform curl pattern that is easier to manage because usually there are no hairstylists that have experience with ethnic hair on sets."

Michelle Lyle details her experience with her hair.
High Puff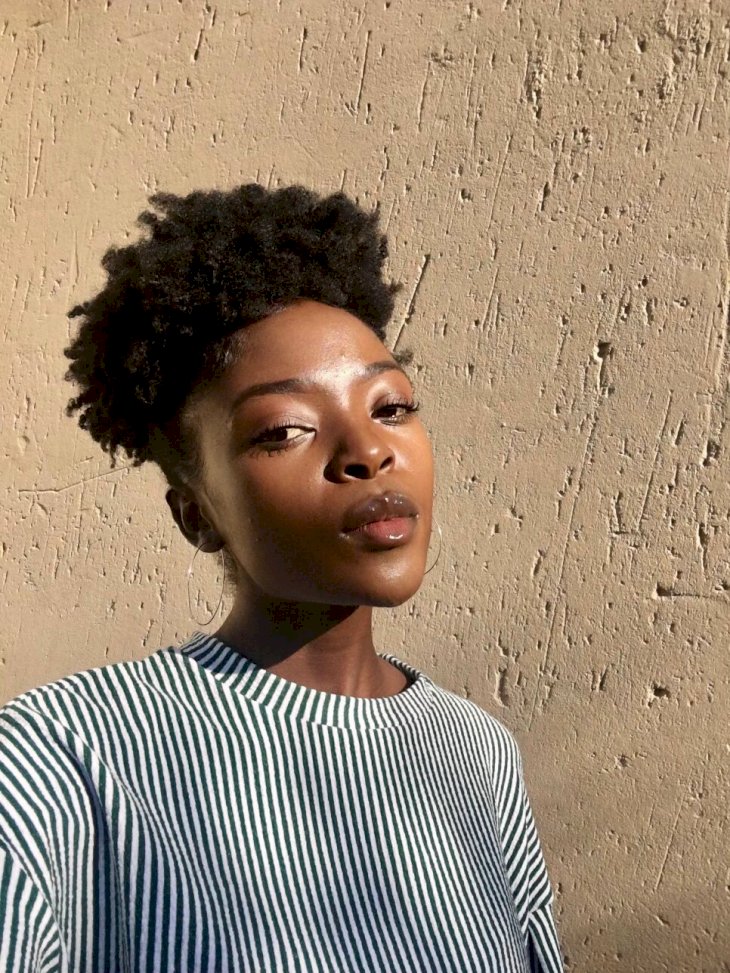 Courtesy of Munene Makhuvele
Many natural haired people may agree with that sweeping your hair up into a puff gives you a chance to show off the fullness 4C hair. It's also easy on the hair, provided that you don't pull your hair tightly as this can damage your edges over time.
"My hair is extremely thick, so it does not allow for easy manipulation, meaning sleek hairstyles are reserved only for special occasions or when I have time."

Says Makhuvele.
Faux Locs
Faux locs, much like braids should ideally be kept for about four to six week. Also, ensure that they're not tightly installed as this cal damage the hair.
They're also a great alternative to going out and 'locing' your hair, for those who want the look, without the long-term commitment.
Wigs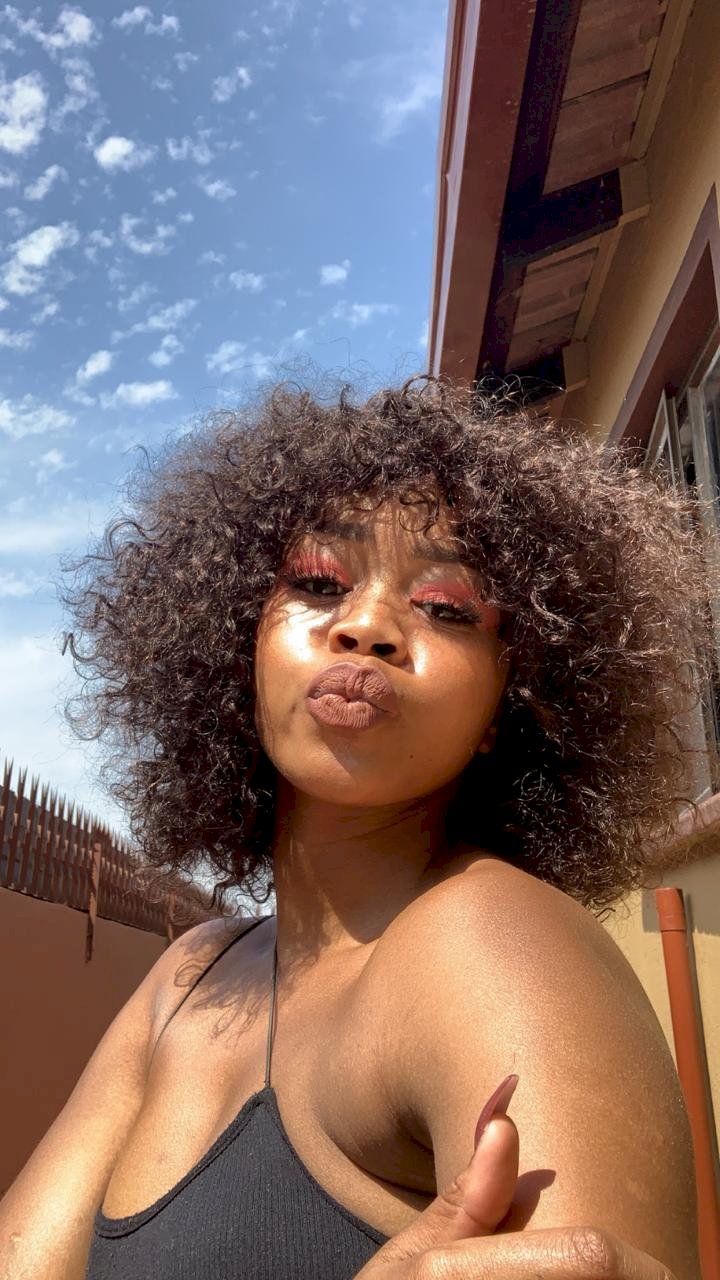 Courtesy of Kopano Matseke
Incorrectly maintaining your hair underneath a wig can have an adverse effect on you precious edges in the long run, turning what could a great protective style into a nightmare.
However, ensuring that your scalp is clean and your wig is comfortably fitting can make your wig an ideal protective style. And have you looking cute with little effort.
Box Braids
Courtesy of Matome Modiba
Box braids are the old reliable, protective style that we know and love. Not only do they protect your hair from the elements, but they're versatile enough for you not to get bored with them. Moreover, they're ideal for the "get-up-and-go" type like Nomonde Sadiki-Jele.
"I enjoy wearing my hair in protective styles. I'm a get-up-and-go type of girl, and I prefer simple, pretty braided styles that are low-fuss and keep me looking cute because it can be disheartening when a twist out doesn't pop out the way you have liked - it can ruin your day! If my hair isn't braided, I'll usually twist it immediately after washing."

Sadiki-Jele says.