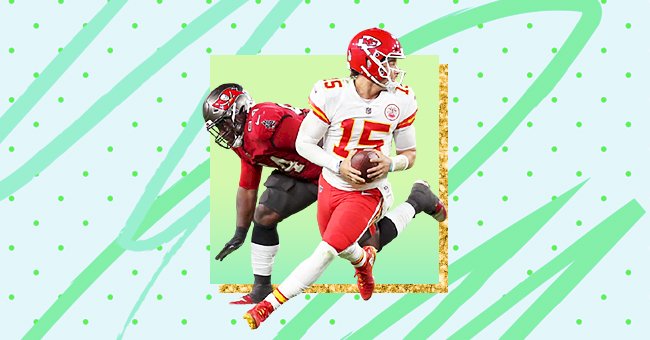 2021 Super Bowl Commercials With Celebrities: Ashton Kutcher and Mila Kunis, Michael B. Jordan and More
The cost for a 30-second spot to air during the 2021 NFL championship game was reportedly $5.5 million.
The Super Bowl will take place on February 7, 2021, at the Raymond James Stadium in Tampa. The two teams making it to the final rodeo are the Kansas City Chiefs and the Tampa Bay Buccaneers.
The game looks a lot different this year: The Raymond James Stadium has a limited capacity, which means more of us are watching the game from home than ever before.
But as always, celebrities provided plenty of entertainment for the breaks in Super Bowl LV. The Weeknd will headline the halftime show. The "Blinding Lights" singer confirmed during a press conference ahead of the game that he will have "no special guests" during his performance.
He also revealed that he contributed $7 million of his own money to make the production extra memorable. Much of his set will take place in the stands rather than on the field, per usual.
Stars including Ashton Kutcher and Mila Kunis, Michael B. Jordan, Mike Myers, and Dana Carvey, Dolly Parton, John Travolta, Amy Schumer, and Serena Williams filmed eye-catching commercials to keep the party going whenever the action stops on the field.
Who's in it: John Travolta and his daughter, Ella; Martha Stewart, Leslie David Baker, Emma Lovewell, Kyle Busch, Carl Weathers.
Who's in it: Dolly Parton (her voice, at least)
Who's in it: Michael B. Jordan
Who's in it: Lenny Kravitz
Who's in it: Serena Williams, Anthony Davis, Peyton Manning, Brooks Koepka, Jimmy Butler, and Alex Morgan
Who's in it: Mila Kunis, Ashton Kutcher, and Shaggy
However, this year, several brands opted not to air ads amid the COVID-19 pandemic. Budweiser, whose commercials have become a Super Bowl staple, announced that it would donate its airtime to public service announcements about vaccine education and awareness.
Pepsi, which sponsors the halftime show, also decided not to air commercials promoting its sodas, though its snack foods will be featured during the game.