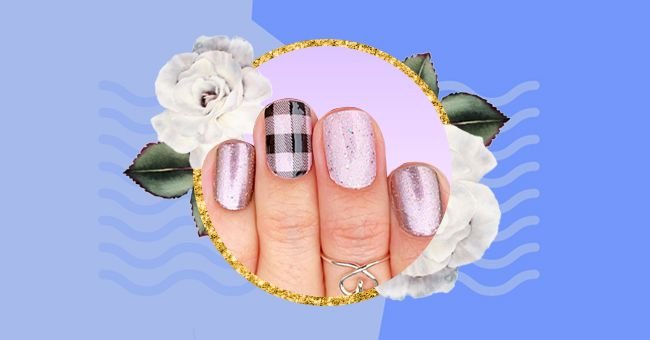 4 Nail Sticker Companies We Found On Instagram
If you have upgraded your nail color collection for the springtime weather and still feel something is missing, perhaps it's time to try on some cool nail decals. With unique designs to match all your style needs, nail stickers are an exciting take on the popular nailspiration trend.
For the ones looking to give a little extra time to their nails beyond the classic mani, nail art offers a plethora of options. For the lovers of art, your nails are the canvas where you get to paint a magical picture and decorate it the way you like.
But if you're not so fond of experimenting with nail art designs yourself, nail wraps can be excellent substitutes. Below, you will find four nail sticker companies that we recently discovered on Instagram and instantly thought of sharing with you.
1.Go Scratch It
We may be done with the festive season, but that doesn't mean we aren't missing it or planning for the next one. Put this dreamy winter holiday nail wrap on your to-do list already.
2.Howepolished By Tiffany Howe
Playing around with contrasting nail decals can be much more fun than you think, and here is all the proof we need. Four flattering nail stickers have been used to form a classy combination, but we're all eyes for those pretty plaid and glitter sweet wraps.
3.Sonailicious Stickers
These intricate and fabulous nail stickers are so appealing to the eye that we can't wait to try them. That delicate rose nail wrap looks so lovely.
4.Envy Nail Supplies
These rich-textured marble nail decals feature soft earth palettes and take elegance and class to a completely different level. A perfect combination of sophistication and style!