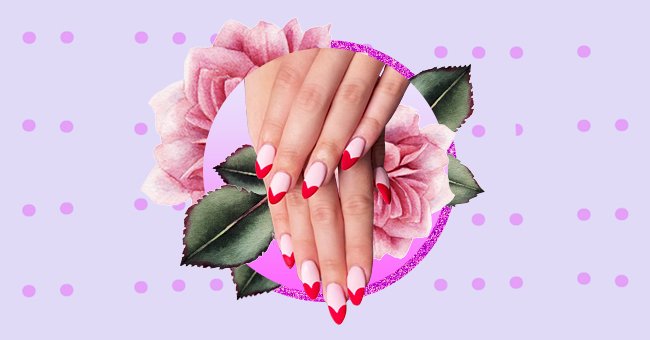 Nailspiration: 10 Elegant & Intricate Nail Art Designs
With Valentine's Day just around the corner and lockdown 2.0 triggering our inner stylist, trying out creative nail designs has become all the more fun. From A-list celebrities to nail artists and even commoners, nail art is the new rage nearly everywhere.
We have bid farewell to the dull days when our beauty counters looked scarce, especially with all the spotlight makeup-fullness has been receiving. Unfortunately, our hands do not get the same attention and love from us, and it's about time we change that.
Manicures and pedicures have never felt so therapeutic before, and classic French manis have been booming in business. For the people in search of some nailspiration, here are ten unique and elegant nail art designs, courtesy of Instagram nail artists.
1.Marigolds
You can never go wrong with floral designs or glitter for that matter, so how about trying it out for yourself this spring?
2.Matte Blue
This geometric pattern of matte nails looks ethereal in blue color, and the golden partitions add in more glam.
3.French Twist
The pastel pink hue, paired with the white-coated edges are similar to the French Ombre trend that has been quite the rage amid Covid-19. There's always room for nail accents.
4.More Marigold
We are all for elegance and classic nail art designs, but embellished touches never fail to amaze. With a hint of glitter and gold, you can completely transform the look.
5.White Swirls
For the minimalists, heavy nail art may not be an option and this elegant white swirl design might just do the thing.
6.Mix & Match
Wearing different colored earrings and rings has been exciting, so how about experimenting with this edgy trend in nail art?
7.Ombre Gel Art
Tired of the same pastel pink? Throw in a splash of black and some glitter, but play around with the pattern.
8.Classic & Embellished
White nail paint is an underrated, chic trend, but totally worth a shot. And with embellished edges, you can rock your statement nail art on any occasion.
9.Indigo Nails
Now that it's established that mixing more than two color tones can be fun, this marble indigo and pink nail fusion is just a stamp on it.
10.Swarovski Nails
Swarovski is all the rage in jewelry, but now the luxe trend has lent itself to nail art designs too, and we couldn't be more happy.