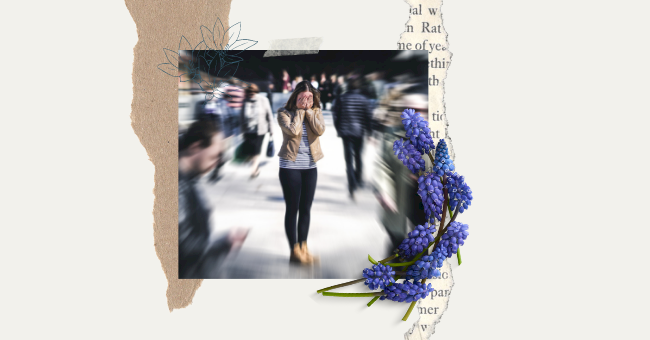 4 Simple Ways To Quickly Reduce Anxiety
For many of us, stress induces feelings of anxiety and fear. However, if you need to be thinking clearly, anxiety can often become a hindrance to your productivity.
The pandemic has not made life easy and for many it has sparked endless supplies of fear and stress. With a never ending slew of things to worry over, anxiety can become a growing issue.
While everyone experiences a small amount of anxiety from time to time it can be detrimental in large doses. Here are four easy ways to ditch your anxiety and stay productive in these trying times.
1. Hit The Gym
Exercise has been proven to boost mental health. Aside from releasing endorphins it also gives you something to focus your mind on instead of letting your thoughts run wild.
This in turn helps to reduce anxiety and increases feelings of wellbeing. Plus the added toning and muscles you'll eventually gain are bound to help improve your self-esteem and confidence.
2. Take A Break From Social Media
While scrolling through social media may seem like a great pass time, it can quickly become anxiety-inducing. Studies have linked high social media usage to poor mental health including depression, anxiety, loneliness, 'fear of missing out' (FOMO), feelings of isolation, lower self-esteem, and suicidal thoughts.
Thus if you are already feeling stressed out or anxious, it may be time to take a social media hiatus. Instead, refocus your energy on tasks you want to complete.
3. Journaling
Writing down your thoughts and feelings to understand them more clearly will help you sort through the emotions and feelings certain situations cause. Thus it comes as no surprise that journaling is a great tool to reduce anxiety.
Many people who struggle with large amounts of stress, depression, or anxiety, have seen great benefits to keeping a journal. Aside from having a safe space to express your thoughts, it also allows you to schedule and keep track of day-to-day activities allowing you to clearly sort everythinghttps://www.instagram.com/p/CJHCWrSJCki/ you need for the day thus reducing the amount of overthinking you will need to do.
4. Meditation
Mindfulness and meditation go hand-in-hand. Learning to tune out the world to listen to your own body and its needs is extremely important.
If you find meditating and the state of mindfulness difficult to achieve on your own fear not. There are multiple apps and websites that will help guide your daily meditations so you gain the best results.