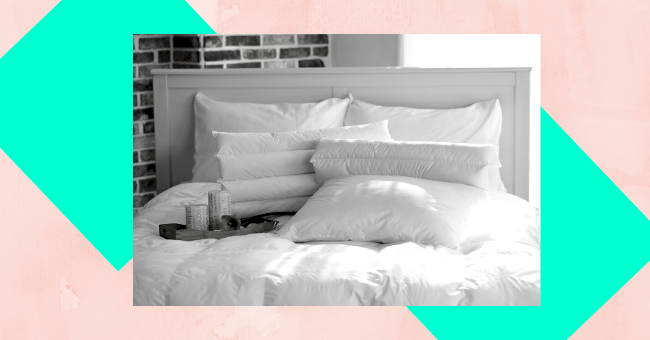 4 Tips For Master Bedroom Renovations From An Architect
Vera Wang once said, "my bedroom is my sanctuary." And we completely agree that your bedroom should be the safest and most comfy space in any home.
During this pandemic, I have spent more time in my bedroom than ever before. The whole room became tiring to look at so I decided to make some changes.
It is no walk in the park to redecorate especially if you've already amassed a bunch of stuff over the years. But I have some tips for you to consider if you are planning on renovating your bedroom.
1. Comfort and Privacy
If like Vera Wang, your bedroom is your sanctuary, then privacy and comfort are vital. Make sure you design it to maximise your comfort by decluttering and making it as spacious as possible.
In terms of privacy, try soundproofing the walls with soundproof paneling, or that you locate it a decent distance away from the noisier parts of the home. The bedroom is the one place we can all retreat to when we desperately need some peace and relaxation, therefore it should be designed as a space of relaxation.
"My happy place is my bedroom. I love it."
2. Lighting
Natural lighting is a gift to any room. It enhances the vibrancy of the room and uplifts the mood. When placing new windows in a bedroom, avoid east orientated windows if you are not a morning person.
East orientated windows will be sure that you are up at the crack of dawn as the sunrises. If you currently have east-facing windows and do not plan on moving them, invest in black-out curtains.
They are truly a blessing for the days you plan on sleeping in. If you find that your bedroom lacks natural lighting, spend some money on artificial lighting. Whether you buy new lamp shades or a minimal chandelier, opt for warmer lighting as this creates a peaceful atmosphere in the room
3. Views
Do you have a beautiful garden or serene view to look out towards? If yes, make sure you orientate your bed in a position that makes the most out of the views. If not, knock out the wall and add in some new large windows.
Oftentimes just looking out into the garden, treescape or mountain range, gives us a sense of peace and tranquility. After a rough day of work or school runs, lay back in your bed and immerse yourself into nature without setting foot outdoors. I promise, it is one of the most relaxing ways to end your day!
"Look deep into nature and then you will understand everything better."
4. Finishes
Spend a healthy amount of time working out the finishing touches of your bedroom. Everything from the colour of the paint to the handles of your nightstand are important. The finishes are an indication of your personality and so you should be specific with the type of furniture, colours and even bedspreads.
Lighter colours often create the illusion of a more spacious room, whereas darker colours can sometimes bring down the mood or make the room feel smaller. Choose wisely but play around with colours and textures and most importantly, enjoy the process.
"Packing a lot of color and detail into a space like a bedroom requires the balance of pairs so that the mood stays serene without being too somnolent." - Susanna Salk
Your bedroom is a room specifically for you. Design it for you and to your taste with all the things you love and you will definitely retreat to a serene and beautiful space after long and tiresome days.