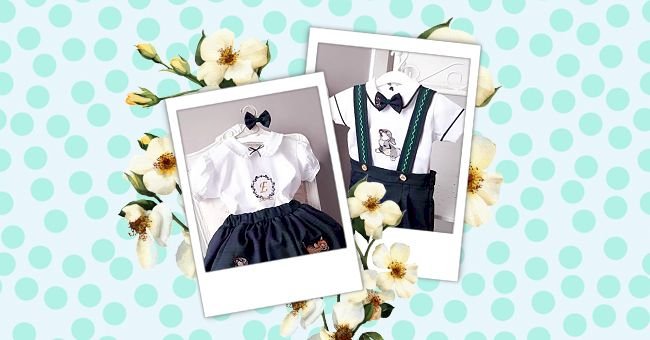 5 Adorable & Fancy Baby Outfits From Stylish By Sofia
While shopping for adults can be either fun or traumatic, buying baby outfits is always exciting. The feeling of holding adorable pants, frocks, shirts, and cozy warm caps in your hands is heavenly and incomparable.
Dear mommies, daddies, aunties, uncles, and grandparents - there are tons of baby clothing options online to dress your little ones. And while social media is a great place to satiate our needs for fashion, beauty, and food, you can find excellent baby clothing brands on Facebook and Instagram.
We happened to go through Stylish By Sofia's Instagram account and came across some cute and fancy baby outfits that are perfect for any occasion. Here are the five most attractive options we found that will come in handy for parents wanting to update their babies' wardrobes.
1.Baby Bow Tie Dress
With a hint of embroidery and some bunnies and deers to please your little bundles of joy, this baby dress collection is cuteness personified.
2.Floral Frocks
These custom-made white and pink colored flower frocks will make your baby girl look just like a princess. We love the enormous green bow ribbon at the back.
3.Stunning Partywear
We envy this stunning silver floral-themed dress. Maybe we could put in a request to get this made in a bigger size?
4.Dreamy Black Dress
A black dress is always welcomed in our wardrobes, regardless of how many we already have. Your little princess will look gorgeous in this dreamy black gown.
5.Vintage Baby Boy Dress
Perfect for a birthday party or a special occasion at school, your baby boy will look like a ball of cuteness. Those furry brown boots look so adorable.