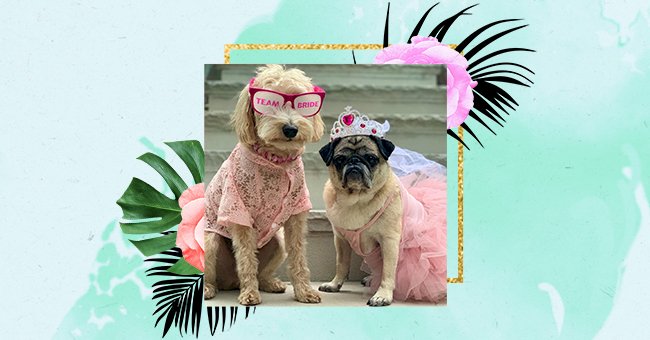 5 Adorable Ways To Make Your Pets Part Of Your Wedding
Do you want to know how to integrate your four-legged BFF into your wedding ceremony? Here are five ideas that will give you the inspiration you need.
There are so many ways to make your pet part of one of the most memorable days of your life. For those who are parents of fur babies, the good news is that you can have your animal being there for you in so many ways — from being part of family photos to having them next to you at the altar.
Whichever way you choose to integrate your furry friend, always make sure if the venue where the ceremony takes place allows pets. If they do, get ready for the cutest pet wedding ideas we've brought for you.
Dress Them Up
Dress your pup in appropriately festive attire, so they can be stylish just like the rest of the guests. Get inspired by the cute boy and girl on the pic above — consider bow-ties, sweet tiny hats, and tuxedos for boys and floral collars and dresses for girls.
Include Them In The Photos
You're proud of your pup and you treat them as a member of your family, right? Why not include them in the family photo? Eternalize this unique moment with your furry buddy on your first "family" picture on the big day that's too cute for words.
Make Them A Member of The Squad
You can invite your four-legged friend to be a member of the bridal squad too! Why waiting only for the wedding to invite your pup? Get inspired by this cutie on the pic and melt all bride's maids' hearts with your pup in fancy wedding attire.
Make Them Break The News
You can integrate your pup in every step of your wedding, even in the wedding announcement. I find it the most adorable idea to have them share some very exciting news with your family and friends. If you're pregnant too, this is also an excellent idea for a pregnancy announcement!
Pup Cake Topper
Top your cake with something that symbolizes love in all senses: between you and your partner and your passion for your pets. This semi-naked three-tiered vanilla butter cake and golden painted brings the couple's three fur babies on the top.