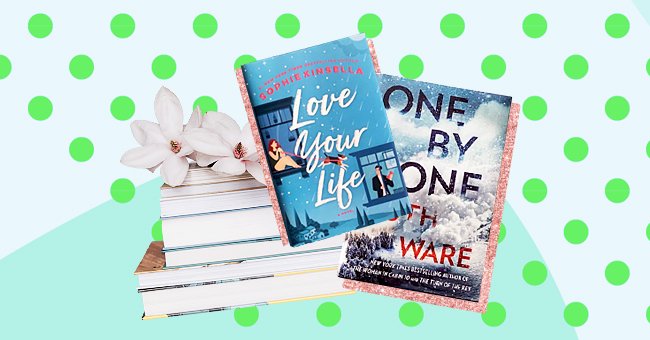 5 Books To Add To Your Winter Reading List
As powerful as the internet, it can never compare to the comfort a good book provides. Winters are the perfect time to cuddle up by the fireplace, grab a coffee, and get lost inside the pages of your favorite book.
While this winter season seems a little heavier than the ones gone by, we can shake off the weight by curling up with a book of our choice. Nothing can be as great as snuggling up with a book that will divert our minds and transport us to a world of fantasies and adventures.
Whether you prefer reading all by yourself or calling up your friends for an in-door reading session, we have the perfect list of books to make your winter holidays worthwhile. Warm yourself up with these five books.
1. The Giver Of Stars By Jojo Moyes (2019)
Who isn't a Jojo Moyes fan after the phenomenal success of Me Before You? She has a way of weaving the most enthralling of tales, flavoring them with romance, tragedy, and even comedy. In this story, she takes us on a fantastic journey of discovering the dynamics of female friendship - a topic that is quite popular amongst the general female readers.
The Giver of Stars takes place in Depression-era America and introduces us to five free-spirited women as they travel through the mountains of Kentucky, carrying their travel library alongside. The book is based on a true story and is a lovely choice to go for amid this cold weather.
2. One By One By Ruth Ware (2020)
The best thing about 2020 drawing to an end is the holiday season, and that means we are finally getting close to decking the halls with boughs of holly. While you do that, don't forget to grab this book because it is all about Christmas and lots of snow, but of course, that is just where the story is set.
One by One takes place in a ski resort where a business retreat gets interrupted by an avalanche that results in someone going missing. Ruth builds the suspense as the story unfolds to find the underlying reasons behind this unpredictable incident. This is a must-read thriller that will satiate your curiosity with its twists and turns.
3. Just Like You By Nick Hornby (2020)
Nick Hornby is the New York Times best-selling author. In Just Like You, he waves his story-telling wand and carves a touching, wise, and warm romantic tale. Known for his excellent writing expertise in his previous books About A Boy and High Fidelity, Nick's latest read seems to be just as gripping and promising.
The story is set in the twenty-first century and revolves around two lead characters, Lucy and Joseph, who are opposites in every way possible. However, they go through love and bewilderment when their paths cross in the butchers. The book explores the life-changing experience of falling for someone you never thought you would and the feelings that follow.
4. This Is Me By Mrs. Hinch (2020)
This Is Me is Mrs. Hinch's new memoir filled with deep insights into her role as a mother, wife, and Instagram star. She lets us peek into her life, which comprises much more than her just being a cleaning goddess or some social media influencer who has inspired women.
Sophie Hinchliffe takes us on a journey through the ups and downs of her life and how she manages to survive all of them. This may not be your typical romantic fantasy or thriller, but it offers an inspirational message to help get you going in your struggles.
5. Love Your Life By Sophie Kinsella (2020)
This list would have been incomplete without a Sophie Kinsella novel, so here we are with a brand new read called Love Your Life. To anyone who has been a Kinsella fan even in the slightest, they would understand how essential it is to experience the simple joy and repose that her books guarantee.
Her new book is no exception to the phenomenon that she has always been. Love Your Life is a rom-com that centers around two people who meet in an Italian retreat and vow to stay committed to each other and discover how different their lives are. Will their paths ever cross again? Read for yourself to find out.