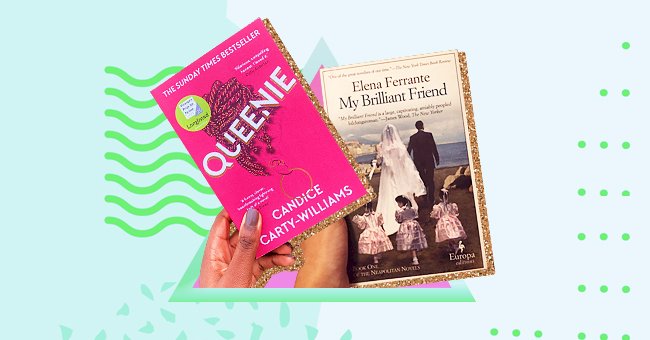 The Top 5 Must-Read Books About Friendship
Grab a glass of your poison and tell Alexis to play 'Best Friend' by Young Thug. These books highlight the significance of some of the most profound relationships in our lives.
A friend is someone who just seems to get you and to have someone like that in your life can really just add to the experience. As strong as these bonds can be, we may not always give them the recognition that they deserve. Literature, however, has explored the complexities of friendships and the impact real that impact that a pal can have in one's life.
The profound bond of a close friendship can have a defining effect on our lives. These five relationships that we have with our friends are some of the most significant.
'Girl, Woman, Other' by Bernadine Evaristo
The story follows the interconnected stories of twelve different characters, mostly women, black and British, over several decades. While the novel examines the developments and falters of complex bonds, be it maternal, romantic, or friendship.
'The Year We Turned Forty' by Liz Fenton and Lisa Steinke
Real-life best buds Liz Fenton and Lisa Steinke weave a beautiful, captivating tale in their third book together. In The Year We Turned Forty, Jessie, Gabriela, and Claire are overwhelmed with regret — over devastating affairs, failed romances, career mistakes — but are given a chance to go back in time to the year that changed their lives. It doesn't take long, though, until these friends begin to see that maybe their mistakes weren't mistakes at all.
'Fed Up: Emotional Labor, Women, and the Way Forward' by Gemma Hartley
This book examines and offers guidance on how to navigate uneven balances of emotional labor in relationships. The book may be helpful to those who wish to communicate relationship challenges better. Gemma Hartley is also the author responsible for the viral article, "Women Aren't Nags—We're Just Fed Up," which dives into the concept of invisible, emotional labor that she further expands on in the book.
'Queenie' by Candice Carty-Williams
Queenie is a journalist living in London and navigating the changes of being in her twenties. Not only is her relationship is on the rocks, but work is also going poorly, and home no longer feels like home due to the gentrification of Brixton. As she tries to find her feet, Queenie's eclectic group of friends offer her support.
'My Brilliant Friend' by Elena Ferrante
One of the most renowned modern novels about female friendship, the first book in Elena Ferrante's Neapolitan Novels series introduces readers to two of the very best BFFs in literature. The story is sentimental and unforgettable. My Brilliant Friend also makes a sweet gift for your lifelong homie.