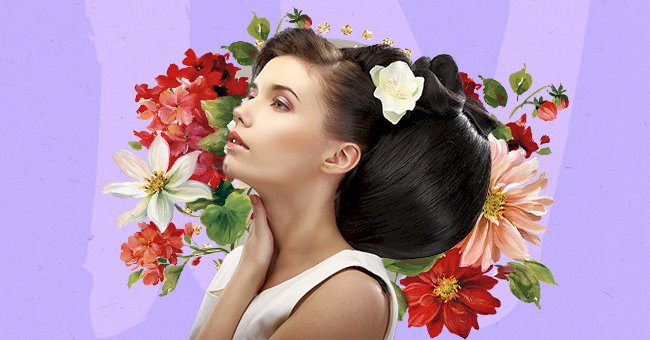 5 Bridal Updo Looks That Will Inspire Your Wedding Hair
To achieve the perfect wedding hairstyle, there are some key factors to consider. Consider the choice of the hairstylist to the style of the dress or even the shape of your face.
Wedding updos have been the top bridal hairstyle that looks flawless among brides. The great thing about a bridal updo is its versatility-from buns, chignons, braided, knotted, to twisted updos. A bride will always find a version bound to work for her hair texture and bridal style.
You can do these cool and trendy hairstyles entirely at your wedding. Not only will they add to your beauty, but they are also hassle-free. Even if you have short hair, you don't have to think twice before rocking these hairstyles.
1. French Bun
Elegant, classic, romantic, and gorgeous, French buns are the ultimate timeless bridal updo. Even if your hair is short, you can still create softly swept hairstyles with braids and twists.
2. Low Bun
Indeed, whether it's raining, windy, snowing, or sunny, a chic low bun, will always be an excellent choice to beautify you on D-Day. Classic, practical and traditional, you can give your bun a little modern touch with one or more accessories, flowers, or even jewelry.
3. Messy Bun
Messy buns are, by their nature, relaxed in form, but they don't lack formal elegance. These messy hairstyles embody bohemian luxe appeal while having a romantic and whimsical undertone.
Messy buns, soft waves, and tousled curls around the face can frame your cheekbones, jawlines and beautifully draw attention to the eyes in the most effortless way.
4. Flat Twist With Low Bun
Several thick, flat braids around the head can make an updo statement. Tip them to the side and pin the ends for a fresh take on the low bun. An elegant bun like this with flat twists shows off the neckline and that cute pair of bridal earrings!
This flat twist style looks artistic. Women all over the world are going crazy for this classic flat twist hairstyle with a low chignon.
5. French Roll
French hairstyles are among the chicest looks on the planet. Our face and clothing are enhanced by French hairstyles' soft and clean lines with a few touches. They are excellent for refined occasions such as weddings and comfortable to be worn every day.