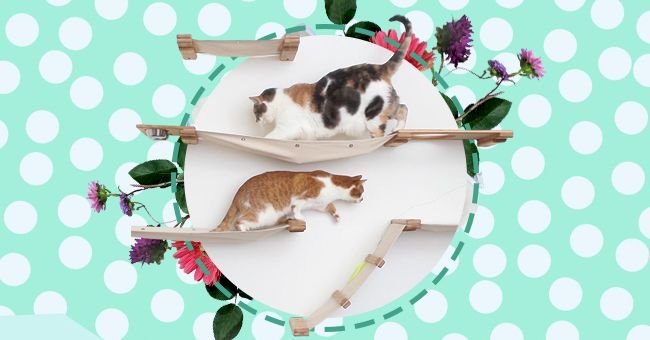 5 Cat Wall Ideas That Will Work In Small Apartments
Cats can be fantastic indoor pets, even for small spaces, because they do not use up too much. Animals still like to explore, making it essential to find entertaining props, so they don't ruin your furniture.
Cats are easily entertained with inexpensive things like yarn and small balls, but some kitties are adventurous. Although cats are small and easy to take care of, they do need some space to play and hang out.
Cat walls are great accessories to have in your home for your pet to relax and play on. Those in small spaces don't need to worry because we've found five cat wall ideas to work in your small apartment.
Hanging Out
Get a less bulky cat wall with this cute hanging design.
Hammock Time
This wall feature looks like an obstacle from 'Adventure Time' with hammocks for tired universe-saving cats.
Kitty Bridge
A few bridge-like pieces mounted on the wall will keep your kitties busy indeed.
Multifunctional Hexagons
Is it a cool-shaped floating shelf, a cat wall feature, or both?
Floating Playground
McDonald's playgrounds have nothing on this cat's sweet pad.