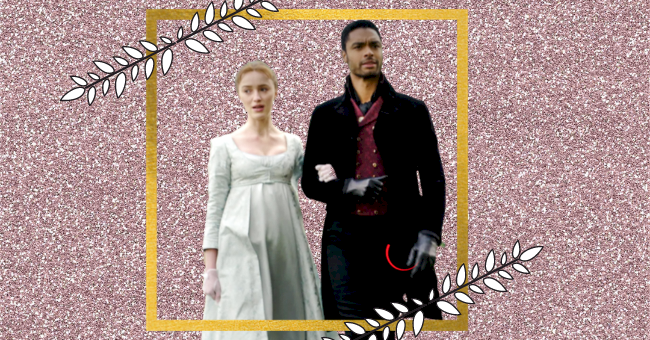 5 Clever Tips From 'Bridgerton' Hair and Makeup Artist Marc Pilcher & His Team
Everyone is obsessed with Netflix's romantic period series Bridgerton. Apart from the compelling storyline and sexy scenes, fans also love the show simply because the characters are gorgeous.
You don't have to be up to date with the latest Netflix period piece obsession to know that it exists. If you have an active Netflix account, you've seen the series Bridgerton in your suggestions once or twice.
Everything from the storyline, the costumes, and the casting has audiences drooling. See some tips on how the show's makeup artists achieve some of the cast members' whimsical and romantic beauty looks.
It All Starts With Research
The eight-part series captures the Regency era, which has very distinct style characteristics. Paying homage to such a period requires a talented collective to work on the show's styling and beauty.
Marc Pilcher, the show's lead hair and makeup designer, reveals that he researched the era. Marc shares that he looked at several paintings, books, and Regency inspired films to create looks.
Embrace All Hair Textures
In his research for the show, Pilcher learned that Queen Charlotte was of African descent. He used this information as inspiration for the Queen's hair looks by incorporating African hairstyles and textures.
The Queen donned many wigs that celebrated her ethnicity and the various styles worn by Africans. These styles include braids, larger than life afros, dreadlocks, and even natural coils for some characters.
Borrow From Different Periods
Although Bridgerton is a period piece, the beauty and styling teams had a broad artistic allowance. Instead of strictly abiding by beauty trends of the time, Marc's team developed personalized looks for each character.
He reveals that Lady Featherington's makeup referenced 1950's film stars to fit her modern dress code. Cressida's looks heavily referenced historical American Western looks, so the key is to mix things up.
Use Products That Promote Radiance
Makeup artist Claire Matthews shares that she used products that made the characters grow. She recommends that you use a light foundation or tinted moisturizer to achieve the Bridgerton look on the skin.
Claire suggests using an illuminator on the cheek and jaw bones and applying a pink cream-based blush. Finally, she recommends using a fine powder like the By Terry Hyaluronic Hydra-Powder to set the face.
Keep Everything Else Natural
Claire shares that she used natural color palettes for the eyes and lips, except the Queen's lips. On days where the Queen had a bright lippie, Claire used a matte liquid lipstick without a liner to avoid perfection.
Eyes had a taupe shade on the sockets and a lighter hue on the lids and brow bones. Claire also used a soft brown liner to accentuate the eyes, and brows were defined with a liquid brow pen and tidied with a brush.