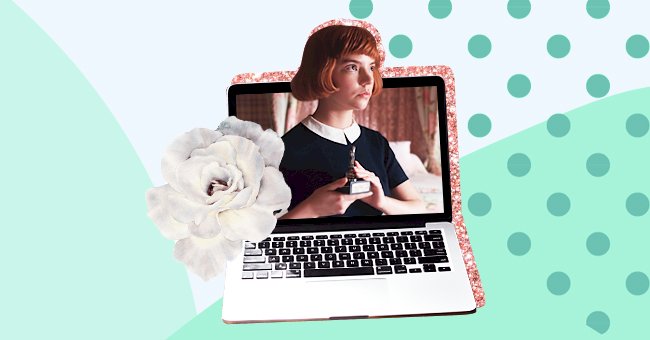 Our Top 10 Picks From 'Rotten Tomato' Netflix Drama Series of 2020
Here's a list of some of the top Netflix drama series to come out of this already dramatic year (just in case you missed any of the good stuff).
It's been an alright year as far as series and movies go, but Netflix has held us down on the uneventful of days that's for sure.
And while we're always looking for something to watch on Netflix, in your pursuit, you may sometimes miss out on some of the more stand out shows. So here's a list of the Top 10 drama series as per ratings on Rotten Tomatoes in order.
'Grand Army'
This coming of age tale, about five students from a public high school in Brooklyn takes on a chaotic world as they fight to succeed and do typical teenage stuff.
'Outer Banks'
Outer Banks is a mystery that follows ta group of teens living in an area of North Carolina known as the Outer Banks. The group of teens band together to try and find out what happened to their leader, John B's father, who has been missing. However their pursuits leed them to legendary treasure.
'Sweet Magnolias'
For some easy watching, this series follows a life in the small, Southern town of Serenitywhich is anything but for three best friends as they navigate relationships, family and careers.
'Blood & Water'
After meeting at a party, a Cape Town teenager named Puleng, sets out to prove whether a private-school swimming star is her sister who was who was kidnapped by a human trafficking network just after she was born.
'The Stranger'
The series forces us to confront the question of how well we know the people closest to us? Dubbed a miniseries, it's unclear if we can expect a second season from the much-appreciated series.
'The Haunting Of Bly Manor'
A woman gets more than she expected when taking a job looking after the niece and nephew of a wealthy man.
'Queen Sono'
After her mother's assassination, Queen Sono becomes a spy devoted to protecting the people of Africa. During a dangerous field assignment, Queen uncovers details about her mother's death, sparking her endeavor to find the truth.
'Homemade'
HOMEMADE is a collection of short films created by filmmakers, globally. Confined at home as a filmmakers created personal, moving stories that capture our shared life experience in quarantine.
'Unorthodox'
Earning several Emmy nominations, the miniseries follow Etsy as a nineteen-year-old Hasidic Jewish woman who craves freedom from her faith and community.
'The Queen's Gambit'
And at number one with a perfect score is one of Netflix's newer offerings. The show follows a young girl who discovers she is a chess prodigy and continues to pursue her obsession into adulthood. But temptations in life threaten to allow Beth to reach her full potential: though tremendously talented, she's also flawed.