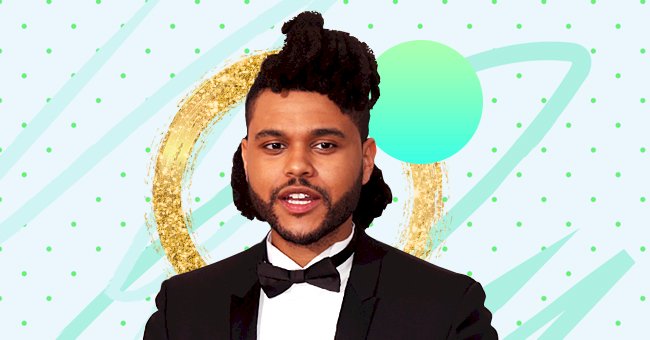 5 Closet Staples Inspired by The Weeknd
From roaming the streets to dazzling on the red carpet, the Starboy always brings his A-game when it comes to style. Best of all, his style is easy to copy.
As an artist that's mainly seen rocking all black whenever he's out and about, Abel Tesfaye AKA The Weeknd really has found the cheat-codes to fashion. Don't believe me? Even Puma, BAPE, and H&M think so if their collabs with him are anything to go by.
1) PUMA XO PARALLEL Sneakers
As a fan, it was hell seeing my favorite artist promoting his latest sneaker collab instead of new music, but even I can't deny how incredible his Puma Parallels look.
The Weeknd took the sneaker-boots to the stage on his Starboy world tour, showing us just how incredible the sneakers looked when paired with dark wash jeans and a denim jacket.
While the sneakers were released in 2017 with a retail value of $220, you'd probably have to buy them at resale price now or just get a pair of similar looking white sneaker-boots.
2) Bomber Jackets
Even before his H&M collab, The Weeknd was rocking bomber jackets. From his very own XO merch to BAPE bombers, The Weeknd is often seen out and about in a bomber jacket.
So next time you wear a t-shirt and jeans, take a page out of Abel's book and complete your outfit with a bomber jacket for the ultimate layered look. If you want a "Weeknd-approved" bomber you don't have to look far just shop his merch or one of his many collabs.
3) Hats
I'm sure after years of having statement hair, he must have loved the incognito look caps provided because after cutting off his famous 'Weeknd-do' the artist showed us just how much he missed wearing caps.
Adding the right cap to an outfit can completely transform your entire look. Whether it's a snapback or a more traditional baseball cap, if you're going to be outdoors, it's the perfect accessory.
4) Denim Jackets
Clearly the man has a thing for jackets or he's just cold all the time; either way, he definitely knows how to style them. His Starboy performances usually featured him in a designer denim jacket often paired with a long black t-shirt and some straight cut jeans.
Recreating his style when it comes to the denim jacket is pretty simple. Throw on an oversized tee with some skinny jeans and grab a denim jacket . For some extra flare, add a nice chain or necklace.
5) Camo Print Everything
It's safe to say that the artist loves blending in so his love for camouflaged military-looking clothes is unsurprising. In fact, the star's 29th birthday was a camo-themed bash.
I won't have to go into too much detail explaining how to recreate this look from a female viewpoint because I'm pretty sure Bella Hadid already did that. I will say, you can't go wrong with camo.