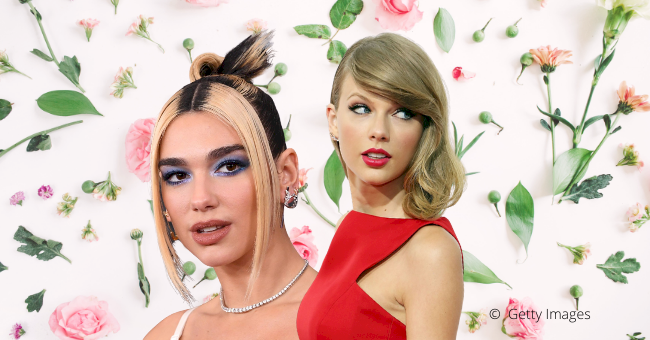 Best Albums Of 2020
From The Weeknd to Dua Lipa, here's a look at the albums that made us feel, dance, sing-along, and essentially, got us through 2020.
Some honorable mentions that impacted us but just missed making to our top ten are Ariana Grande's "Positions," Meghan Thee Stallion's highly anticipated debut album, "Good News." For its cultural significance and sheer artistic grandeur, Beyonce's "Black Is King."
10. 'Ungodly Hour' by Chloe x Halle
The sibling duo displayed growth with their impressive second studio album, "Ungodly Hour" last year. Their harmonies are out of this world as they explore being young and perhaps a little messy but navigating life as best you can.
9. 'Punisher' by Phoebe Bridgers
8. 'Made In Lagos' by WizKid
Continuing to push afrobeat to new heights, "Made In Lagos" is a melodious and memorable album. His fourth studio album features the likes of Skepta, Burna Boy, H.E.R, and Ella Mai for convergence of cultures from all around the world.
7. 'Act II: The Patents of Nobility (The Turn)' by Jay Electronica
The album is a display of Jay Electronica's innovative lyricism. He features Jay-Z in a few songs, so much so that it may even feel like a joint album between the two.
6. 'My Turn' by Lil Baby
Lil Baby's second studio album is one of the most stand-out albums of the year, making its way on to the Billboard charts and featuring scoring him a Grammy nomination. He reflects on police brutality and his life as a rising star, among other ideas.
5. 'Fetch The Bolt Cutters' by Fiona Apple
American singer-songwriter Fiona Apple's fifth studio album and her first in about eight years are about freeing yourself, hence the title. Her freedom is expressed even though her approach to the album's style, using various percussions, including some non-conventional choices.
4. 'YHLQMDLG' by Bad Bunny
YHLQMDLG stands for "Yo Hago Lo Que Me Da La Gana," Spanish for "I Do Whatever I Want," This is the second solo studio album by Bad Bunny and one of three that he released in 2020, none of which were as strong as YHLQMDLG.
3. 'Future Nostalgia' by Dua Lipa
Dua Lipa released her second album in 2020, "Future Nostalgia." The album references disco themes that may compel to break into dance.
2. 'Folklore' by Taylor Swift
The pandemic has inspired an album from Taylor Swift that may be one of her most groundbreaking works yet. Created in isolation, Rolling Stone reckons that Folklore "may go down in history as the definitive quarantine album."
1. 'After Hours' by The Weeknd
Over the years, The Weeknd has reinvented himself, but this album feels like the culmination of broody, melancholic, and introspective yet pop over altogether into the '80s inspired sound.