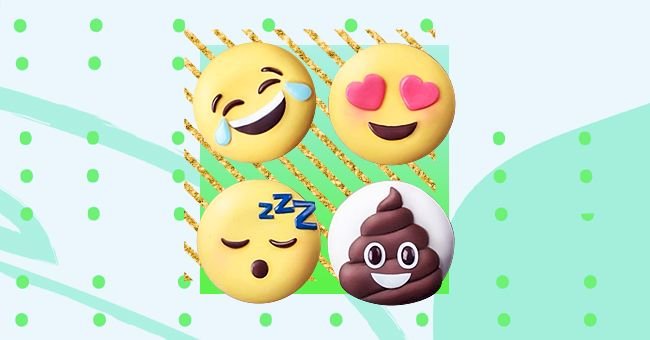 5 Cute Emoji Shaped Foods To Brighten Your Day
Cooking doesn't have to be boring, and if you can't find the reason to smile, then bake one. With these emoji-themed foods to decorate your tables, you will feel an instant spark of joy uplifting your disheveled spirits.
We have found solace in the process of making our favorite menu items, and so far, it's been a soothing experience. However, preparing the same dishes every day can get tedious, which affects the flavor of the food and ruins our mood.
It's time to hone your creative skills and get a little playful in the kitchen. Emojis always have our backs, be it an empty message that needs that bright spark or our regular snacks and desserts in need of some artsy touch. These are our favorite cute emoji-shaped foods that will promise to brighten your day and rekindle your low spirits.
1.Playful Pancakes
We are thrilled merely by looking at these emoji-themed pancakes. Our tongues are sticking out, and we have a big bright smile on our faces. Foodgram at its best!
2.Sweet Sixteen
Just look at this delightful and diverse mood sheet. By the looks of it, we are guessing it's possible to feel every single emotion showcased by these cute emojis — a perfect sweet sixteen package.
3.Candy Delight
Emojis have never looked so visually appealing before. Just look at the rich, creamy, and colorful textures that went into creating these sweet treats. We love the heart eyes, poop, and hat emojis.
4.Poop Cupcakes
We all know how fun it can be to play around with those poop emojis when texting our friends. Imagine sending this over to your best buddy on their birthday? They will be overjoyed.
5.Potato Smileys
Who doesn't love potatoes? For this crispy snack, all you need are mashed potatoes, a straw, and a spoon to create a smiley shape. This is a favorite recipe among kids and adults alike.