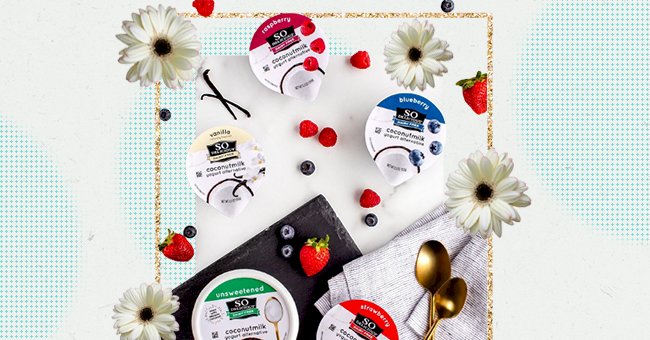 5 Dairy-Free Yoghurt Alternatives That Lactose Intolerant Tummies Will Appreciate
More people are cutting out dairy in their diets for personal and health reasons. Thankfully, the process of removing dairy from one's diet is a lot easier with all the dairy-free alternatives available.
Going dairy-free would be a sentence to life without some of your favorite foods a few years ago. Nowadays, there are more dairy-free and plant-based alternatives available in store than you can imagine.
Yogurt is one of those dairy products that we can't let go of no matter how much discomfort it causes. Thankfully, there are a few dairy-free yogurt alternatives that anyone who's cut out dairy will appreciate.
Cashew Milk Yogurt
Cashew milk is a fantastic dairy alternative since it is packed with proteins and good fats. Forager Project offers a fantastic line of cashew milk yogurts made with live cultures, cashew milk, and coconut cream.
The active live cultures in the yogurt ensure that you still have your dose of probiotics. Forager Project also uses a blend of watermelon seeds, brown rice, and pumpkin seeds to boost protein content in their range.
Coconut Cream Yogurt
Coconut cream yogurt is delicious and creamy but does contain more calories than most dairy-free alternatives. Other than the calorie intake, coconut cream yogurt can be very nutritious and tasty.
So Delicious makes coconut milk-based yogurt with coconut cream and live active cultures. Just 3.5 ounces of their range of yogurts contains 40% of your daily recommended intake of vitamin B12.
Pea Protein
Many dairy-free alternatives contain nuts or soy, which excludes many people who are allergic. Fortunately, brands like Ripple make plant-based protein alternatives for these consumers.
Ripple Foods' yogurt line is made of pea protein and live active cultures, which is fantastic for protein intake. The brand also makes yogurt flavors such as vanilla, peach, and strawberry for a tasty twist.
Almond Milk Yogurt
Plenty of plant-based diet eaters cannot get enough of their almond milk which is packed with nutrients. Many experts praise the nutritional benefits of consuming almond milk, especially since they contain vitamin D.
Reviewers have identified Kite Hill as one of the best almond milk yogurt brands for their creamy textured snack. Kite Hill's range of almond milk yogurts recently won the 2021 VegNews award for best vegan yogurt.
Oat Milk Yogurt
Oat milk fans everywhere will be happy to know that they have a yogurt alternative to jump on. Most oat milk yogurts contain wholesome, nutritious ingredients that encourage a healthy gut and strong body.
Nancy's Probiotic oat milk yogurt has a creamy texture that is very close to dairy. This yogurt range also contains 6 grams of protein from fava beans, an extra ingredient added to boost the nutritional value.