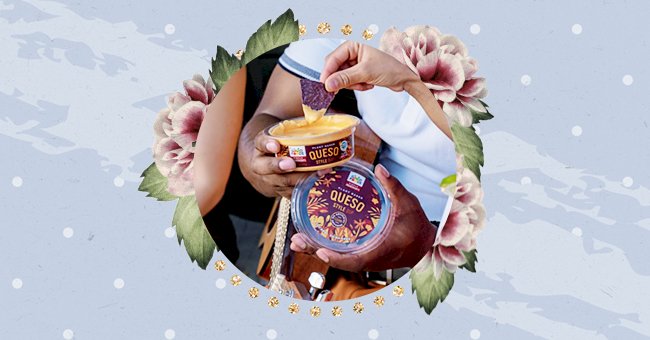 Our Pick: The Best Vegan Food Products Of 2021
Switching to a plant-based diet can sometimes be daunting, but it comes with added benefits. A vegan diet is wholly nutritious, cruelty-free, and is actually good for your heart health and kidney function.
Many people have started to adopt a vegan lifestyle with concepts like intuitive and mindful eating gaining ground. Going vegetarian doesn't mean chewing on raw leafy veggies and compromising taste; instead, it's a beautiful amalgamation of nutrition meeting the most decadent flavors.
To meet the growing demand for vegan food, it's now easy to find vegan alternatives at grocery stores and food chains. So if you're looking for the most wholesome vegan foods to add to your daily menu, here are the best ones to shop this year.
Good Foods Plant-Based Queso Style Dip
Get a taste of the most nutritious and tasty dairy-free dip sauce, containing healthy ingredients like cauliflower, red bell peppers, red onions, almonds, and a lot more. You can enjoy it with french fries, tortillas, and pretzels.
Dr. Praeger's California Veggie Burgers
Burgers can be wholesome and delicious even with veggies in them, and Dr. Praeger's California Veggie Burgers are here to prove it. They contain nutritious real vegetables like carrots, broccoli, spinach, and peas, and more and taste as good as meat or chicken burger.
Native Forest Organic Jackfruit
Jackfruit is packed with tons of nutrients, including vitamins, minerals, protein, and fiber. You can add this vegan meat alternative to your chicken recipes or use it as a tempting new ingredient in your sandwiches, salads, and what-not.
Forager Project Organic Dairy-Free Sour Cream
Forager Project's plant-based and dairy-free sour cream contains cashews and coconut milk, giving it a rich, creamy texture. You can add this organic dairy-free sour cream to homemade fries, tortilla chips, saucy veggie recipes, and a lot more.
Orgain Protein Pancake & Waffle Mix
Give a yummy twist to your usual pancake and waffle recipes with Orgain Protein Pancake & Waffle Mix. This 50 Superfoods Mix pack contains plant-based ingredients and can be prepared in multiple ways, with instructions given on the pack.
Hippeas Organic Chickpea Snacks Vegan White Cheddar
You can satisfy your snacking and late-night cravings with the Hippeas Organic Chickpea Puffs. These might, light and crunchy puffs, are rich in fiber and plant-based protein, so you don't have to worry about the calorie intake or compromise your health.
88 Acres Dark Chocolate Sea Salt Seed Bar
These highly nutritious granola bars are packed with a seed-some mixture of organic pumpkin, organic sunflower, and ground flax seeds. They are a wholesome alternative to the biscuits and chocolate bars you usually consume, so you can munch on them wherever and whenever you like.