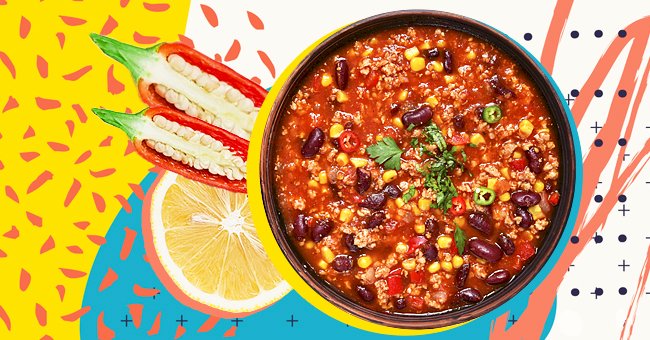 5 Delicious Comfort Foods That Promise To Make You Feel Better
Emotional eating may not be the healthiest way to deal with problems, but it does its job. There's a delicious comfort meal to help you get through any bad day.
Nothing beats a warm bowl of Mac and Cheese when you've had a tough day. Others may reach for a different comforting snack that does the trick on a gloomy afternoon.
Although we shouldn't indulge in unhealthy foods often, we deserve a cheer up treat once in a while. Take a look through our favorite comfort meals to eat when we are feeling down and out.
A Hearty Bowl Of Chili
Chili is a fantastic meal for cold and gloomy fall and winter days. We mostly enjoy how versatile chili recipes are, so you can whip up a batch that suits your tastes for that day.
This delicious bowl of goodness is also easy to make in large batches for sharing. Next time you and some friends need a pick me up, opt for a good old classic pot of chili to save the day.
Macaroni And Cheese
If happiness were a food combination, then it would be carbs and cheese. There is a reason the Italians lean on this combination for most of their meal; nothing beats the feeling you get from a cheesy dish.
Macaroni and cheese is a loved staple dish in most homes. Several people turn to the things that they are familiar with for comfort, which is why a classic Mac 'n Cheese meal will always win us over.
Any Chocolatey Dessert
Studies have shown that chocolate can help your body release endorphins. Therefore, we have listed absolutely any chocolatey dessert as an ideal comfort meal in honor of science.
Cheer yourself up with some brownies, a rich chocolate cake, or drizzle chocolate sauce over ice cream. If all else fails, buy a chocolate bar to snack on and call it a day.
A Classic Pizza
You can never go wrong with a big box of pizza when you're faced with an emotional emergency. Pizza is just like macaroni and cheese, it has that magical carbs and cheese combo, and everybody loves it.
This comfort meal is also great because it takes minimal effort to get the final product. All you need is the number for a great pizza delivery place, and then you can sit back and eat away your sorrows in peace.
Leftover Stuffing
Every item of food that goes on a Thanksgiving plate is fantastic, but stuffing takes the cake. There is nothing better than fixing your post Thanksgiving dinner hangover with leftover stuffing and eggs.
Elle senior culture editor Julie Kosin shared that the holiday season is her favorite because of the stuffing. The bready homemade side has a way of warming up our hearts even more during the holiday season.
"Forget Christmas—stuffing season is the most wonderful time of year."

Says Julie Kosin