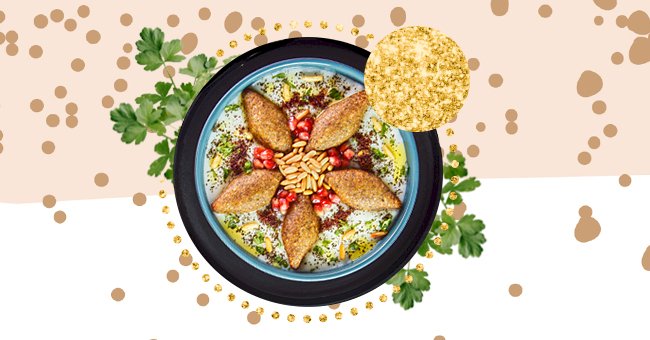 5 Dishes To Try In Palestine According To Joudie Kalla
In a world of chaos and sheer disarray, you can make the dullest moments better with a foodgram. How about taking a trip down some traditional Palestinian dishes featuring something spicy, salty, and sweet?
Palestine is known for its rich history, culture, and traditional significance. However, very few people are familiar with the authentic Palestinian cuisine, which has been drawing attention worldwide.
Joudie Kalla is a renowned Palestinian chef based in London and working in the food arena for over 16 years. She loves sharing her home country's flavors on her Instagram account, and these are the five dishes we thought you'd love to try from the Palestinian cuisine.
1.Mussakhan
It's hard not to love this Palestinian national dish, which looks appetizing as a sizzling hot pizza. The shredded chicken pieces and coriander pair up delightfully.
2.Knafeh
Knafeh is a popular traditional Middle Eastern dessert made with semolina dough and soaked in sugar syrup to give it a delicious, divine taste. The garnished nuts on the top are making our mouths water.
3.Kubbeh Bil Laban
Kubbeh Bil Laban features lamb and wheat casings filled with lamb mince, onions, and spices. The divine combination wraps up when the oval-like casings are dipped in a bowl of creamy yogurt and garnished with coriander leaves.
4.Mansaf
Mansaf is a Jordanian dish in which turmeric rice is layered with saucy lamb pieces. We love the exciting color combo.
5.Palestinian Breakfast
Eggs are a breakfast staple, and this menu item contains boiled eggs dished served in Palestinian oil. Kalla suggests enjoying them with toasted pita bread.