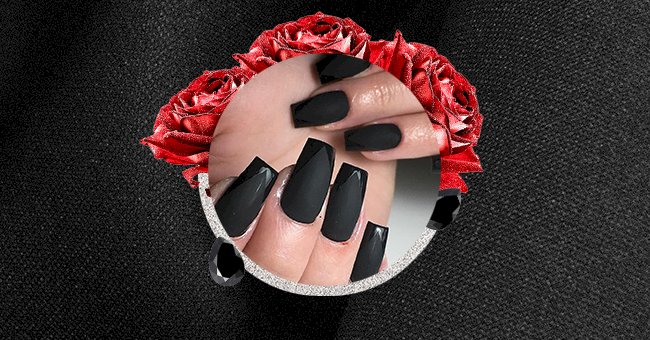 5 Elegant Ways To Wear Black Nail Polish
Black nail polish may be considered punk and grunge, but don't be so quick to put it in a box. The gothic nail color can look incredibly sophisticated if you know how to dress it up.
Black nail polish can be sophisticated, just ask Meghan Markle, who broke royal protocol to wear it. It may have been the color of choice amongst rebellious teens, but nowadays, it's as classic as a french manicure.
Whether you incorporate bling, nail art, or a matte texture, there are numerous ways to wear black nail polish. Just take a look at these five elegant ways to wear the dark and flattering nail color.
Black Marble
Add a few light marble accent pieces to soften your dark and sultry manicure.
Lacy Embellishments
Turn up the glamour with a lacy texture and multicolored crystal embellishments.
Back To Matte
Black nail polish looks so refined when it is matte.
Twinkle Twinkle
Channel your inner astrology lover with this starry-looking set.
Double Trouble
Try out a graphic french tip with a glossy textured black color over your matte manicure.