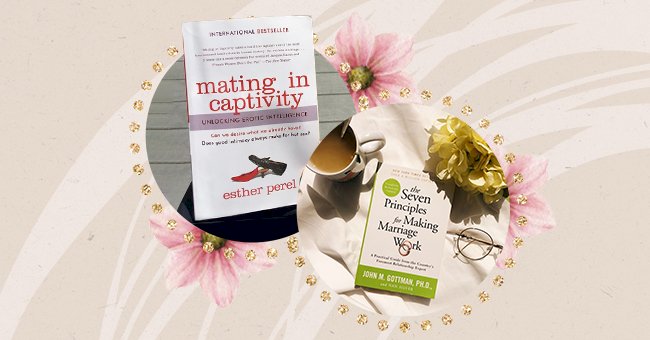 5 Essential Books To Read Before Tying The Knot
There are the albums to listen to at least once in your life, movies to absolutely see, castles to visit, and the books to have read before getting married.
Marriage is one of the happiest days of your life, but it can also be one of the most stressful. This is why it is crucial to arm yourself with knowledge!
These books will help you build a better relationship with your partner. It's also best if you read it with them or get them a copy so that you both can learn and grow together.
1. The 5 Love Languages By Gary Chapman
This is an international bestseller by Gary Chapman, marriage counselor and seminar leader for couples. The author's concept is that there are 5 ways of manifesting our love, which he called the 5 languages ​​of love.
We each have our language, which does not necessarily correspond to that of our partner, which can be problematic in our relationship. To love yourself always, learn to express your love in the language the other understands.
2. The Seven Principles For Making Marriage Work By Dr. John Gottman
Failure to even one of these principles results in an unhappy marriage, warns relationship expert Dr. John Gottman. The heart of good relationships is a level of intimate respect. Couples who are very similar are the ones who are most likely to be successful.
Happily married couples may not know why their relationship is working. These fortunate couples never need to think about improving their relationship. And while they don't understand the basis of their happiness, Dr. John Gottman certainly does.
3. Smart Couples Finish Rich By David Bach
Money is often a bone of contention in a relationship: when two people who love each other have different conceptions of money, opposite ways of spending it, or even real financial problems, arguments build-up, despite the feelings.
David Bach starts from a simple observation: couples divorce more and more, and when they stay together, they manage less and less to get rich.
4. Hold Me Tight By Sue Johnson
No, you don't necessarily have to be strong and independent from your other half when you want to live happily as a couple. Yes, love is made of links, which must be understood, identified, and pampered.
Contrary to the prevailing discourse on the necessary emotional and affective independence, which would be the basis of a couple's balance, Sue Johnson is inspired in her book by John Bowlby's theory of attachment: the human being.
5. Mating In Captivity By Esther Perel
Esther Perel is one of the world's most respected voices on erotic intelligence. In this book, she offers a bold, provocative new take on intimacy and sex.
The book is an invitation to explore the paradoxical union of domesticity and sexual desire. It also explains what it takes to bring lust home. She examines the complexities of sustaining passion.