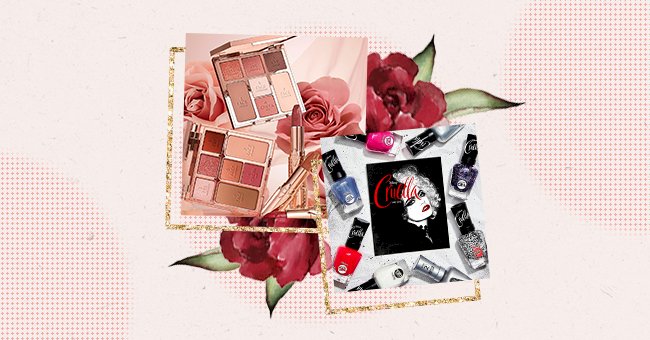 5 Exciting New Makeup Products Arriving In May
If your beauty counters have been feeling sparse, then it's time to upgrade them with the latest makeup products. This month's makeup features the most innovative formulas to help you transition smoothly into the summer season.
The beauty space is ever-expanding, with the most ingenious and exciting releases dropping one after the other. With so many options available, it can get overwhelming to find the products that will work best for you.
May's makeup lineup promises summer-friendly products featuring rich formulas to help you flatter with your ever-ready beauty looks. Below, you will find the hottest new makeup arriving this month worth adding to your summer beauty arsenal.
Haus Laboratories PhD Hybrid Lip Oil Stain
Haus Laboratories PhD Hybrid Oil Stain is a revolutionary, hydrating sheer lip oil that works according to your own pH to create a customized shade meant for you. It is a nourishing, lightweight formula containing squalane and peptides to soften and soothe the lips all day long.
These hydrating lip oil stains are available in five different shades: tint, neutral, primary, hue, and secondary. You can choose the one you like to get the perfect sheer, glassy, true-to-you shade you desire.
Sally Hansen Miracle Gel And Disney's Cruella Collection
Juicy collaborations featuring the best of Hollywood fashion and beauty are indeed thrilling, and Sally Hansen Miracle Gel and Disney Cruella Collection is here to prove it. This iconic collection has hit the shelves before the Disney movie Cruella's May 28 release, and it is packed with all the glitz and glam.
Sally Hansen's new Cruella collection features wickedly solid shades, including royal blue, bright pink, and metallic purple, to transform your nails from drab to fab. The collection also features the Miracle Gel topcoat to make your nail paint last for a good eight days.
Velour Pretty Big Deal Mascara
Velour Pretty Big Deal Mascara is a three-in-one length-boosting formula. It contains a peptide-packed lash serum that can transform your eyelashes by making them appear longer and fuller within four weeks' time.
This volumizing mascara contains a tubing formula that increases the length, lifts the lashes, and provides a smudge-proof finish. Also present is ashwagandha that strengthens the eyelashes, making them healthy.
Urban Decay All Nighter Loose Setting Powder
Urban Decay All Nighter Loose Setting Powder will help you tread the summer days and nights without worrying about sweat or excess oil ruining your makeup. It is a weightless, translucent formula containing hyaluronic acid, giving your skin a flattering matte finish perfect for the hot weather.
Charlotte Tilbury Instant Look Of Love In A Palette
Charlotte Tilbury Instant Look of Love in a Palette can easily qualify as your go-to full-face palette this season. It contains three eyeshadows, bronzer, blush, highlighter, and the award-winning Airbrush Flawless Finish Powder to help you nail your look of love effortlessly in only five minutes.
This multipurpose palette comes in two flattering shades: Pretty, Blushes Beauty, and Glowing Beauty. It is also packed with an all-new Diamond Filter Sparkle Texture to make the powder formula apply smoothly on your skin, giving a velvety smooth, glowy finish.