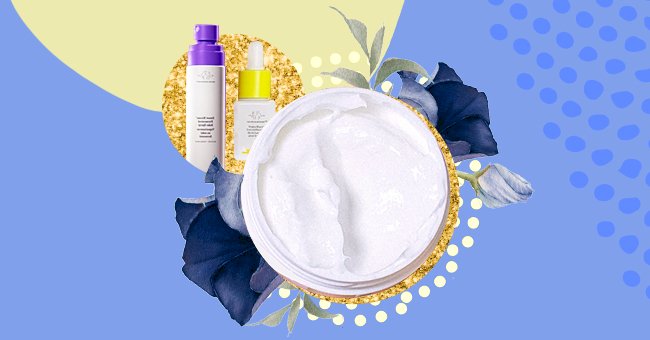 5 Exciting New Skincare Products Launched In January
Your skin deserves to be celebrated and taken care of much more than before, so ring in 2021 with some exciting new skincare products that promise you the best results.
It's hard to believe, but we have done and dusted 2020 for good. However, the pandemic blues have followed us in the new year and hence, mounted our stress levels to the extent that they weigh down on our skin.
Trusting new brands can be very difficult, and many of us are reluctant to experiment and change our existing routine. To make sure you don't have to spend time searching for the right product, we have compiled a list of the five new skincare products launching in January that are worth adding to your beauty regime.
Olay Regenerist Collagen Peptide24 Hydrating Moisturizer
The Olay Regenerist Collagen Peptide 24 is a fragrance-free face moisturizing cream with a light-weight fast-absorbing formula. It keeps your skin hydrated and plump all day long, without feeling oily or heavy to touch.
The collagen peptide and Vitamin B3+ repair your skin and change its look and feel, making it appear smooth and radiant. The Olay Regenerist Moisturizer also helps reduce fine lines, wrinkles, and makes your skin visibly younger-looking.
Mario Badescu Caffeine Eye Cream
The Mario Badescu Caffeine Eye Cream is an excellent solution for your swollen, dull, and puffy eyes. It gives your eyes a much-needed wake-up call. The caffeine helps combat puffiness, while the arjuna tree extract improves the appearance of eye contours.
The hydrating sodium hyaluronate profoundly hydrates your skin, while the jojoba oil provides nourishment. The Mario Badescu Eye Cream helps rejuvenate your under-eye area, reducing inflammation and making the eyes look more healthy.
Dermalogica Neck Fit Contour Serum
Our neck can sometimes bear the brunt of a skincare routine that is only focused on our facial area. The Dermalogica Neck Serum helps reduce horizontal lines on the neck and tighten the loosely-hanging skin around the neck and chest areas.
The roll-on serum comes with a flex-lift mechanism and peptides, which reduce fine lines and wrinkles and provide skin lifting and sculpting effects. The plant-based formula hydrates the skin, retaining moisture and making it appear smooth, toned, and healthy.
The Inkey List Succinic Acid Acne Treatment
The Inkey List Acne Treatment visibly reduces blemishes, spots, and breakouts and can be applied even under makeup. It is a gentle formula and does not dry out or form uneven dry patches on your face.
Succinic acid helps fight blemishes and also removes excess oil. The sulfur powder clears out clogged pores, while the salicylic acid provides exfoliation and removes dead skin cells.
Drunk Elephant Sweet Biome Fermented Sake Spray
The Drunk Elephant Sake Spray is an intensely hydrating formula that addresses skin redness, dryness, and dullness. It contains fermented sake, which prevents free-radical damage and makes the skin barrier firm.
Also present is sodium PCA, which increases the skin's moisture content. You can use this Sake Spray as a stand-alone product or incorporate it into your daily skincare routine for a fresh, healthy look.