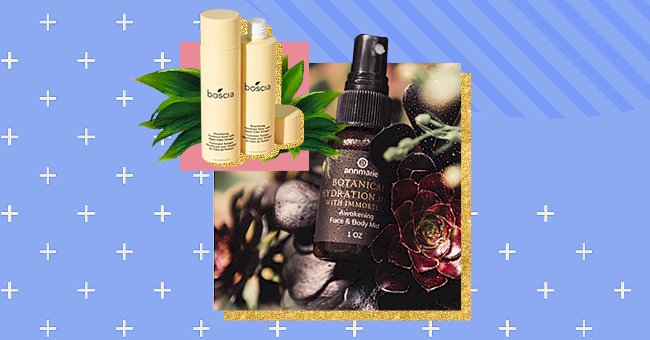 The 5 Best Skin Toners For Every Skin Type
A right face toner not only matches your skin type, but it also deeply hydrates and nourishes your skin. If you want bright, clear and radiant complexion, make sure to include a toner in your skincare routine.
We all have our distinct skincare and beauty routines. It may surprise you, but skincare experts follow a general formula when layering skincare products, and toners or essence are considered an important step.
Skin toner is usually applied after cleansing to remove dead cells and clogged pores, hydrate, brighten, balance the pH levels, and prepare the skin for absorbing other products. We've selected the five best toners that will cater to all skin types.
Kate Somerville Liquid Exfoliate
The Kate Somerville Liquid Exfolikate is a light-weight liquid creamy exfoliator that fights dullness, smoothes the pores, and improves skin texture and complexion. It is safe to use for all skin types.
It contains a mixture of glycolic, malic, and lactic acids. The three acids help remove dead skin cells and provide hydration for radiant and glowing skin. The honey and tea extracts also give a soothing effect.
Pixi By Petra Glow Tonic
The Pixi Glow Tonic is enriched with glycolic acid, which exfoliates your skin, unclogging the pores, and clarifying your skin texture. It also reduces spots, blemishes, and breakouts and brightens skin complexion.
The Pixi Glow Tonic also contains a blend of fructose and sucrose. These extracts give your skin a dewy look and boost the glow from within, leaving it soft and supple.
Boscia Resurfacing Treatment Toner
The Boscia Resurfacing Treatment Toner clarifies your skin tone and gives a refreshing look. It is an exfoliating toner containing apple cider vinegar, which makes the skin soft and younger-looking.
Also present is a blend of salicylic and glycolic acid, which helps clear dead skin cells, minimize pores, and brighten the dull skin complexion. It also reduces pigmentation, spots, fine lines, and blemishes.
OLE HENRIKSEN Balancing Force Oil Control Toner
The Ole Henriksen Balancing Toner is a pore-refining toner that can cater to all skin types. It contains the triple blend formula of salicylic, glycolic, and lactic acids. These three acids control excess oil, brighten, and clarify the skin tone.
It is a good option for people who suffer from open pores, oily, and acne-prone skin. The Ole Henriksen toner improves complexion and texture without disrupting the skin barrier.
Thayers Witch Hazel Toner with Lavender
The Thayers Witch Hazel Toner is alcohol-free and comes with a sweet lavender scent. It is a natural botanical skin essence that cleanses, moisturizes, and softens the skin.
It also removes dead skin cells, acne, excess oil and reduces skin irritation and inflammation. The Thayers Toner is suitable for all skin types but an excellent pick for people with sensitive skin types.