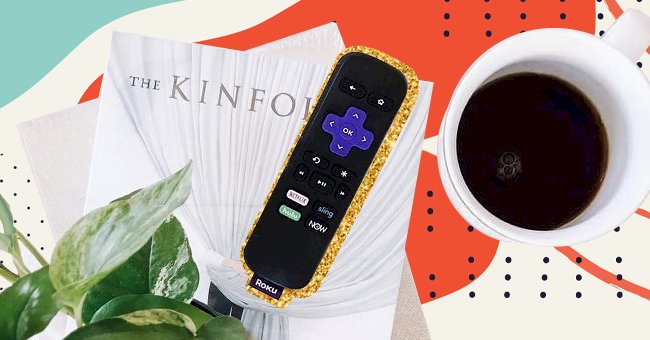 5 Expensive & Bougie Looking Items That Won't Break The Bank
Balling on a budget does not mean that your product range has to look or feel cheap. The luxe life is for everyone who desires and goes for it, even within some budget constraints.
Affordability is different for everyone, but most people enjoy the finer things in life. Treating yourself does not have to break the bank as many inexpensive products offer luxury at a low price.
You can get anything from appliances, candles, and home decor at a minimal cost. Have a look at our list of items that won't heavily affect your bank balance at the end of the day.
Portable Blender
This small portable blender is so fancy that it comes with its own mini ice cube tray. The product is dishwasher safe, comes with a funnel, and is shatter resistant for optimum durability.
You can carry this item to the gym with no worries because of its durable features and quiet operation. Amazon reviews show happy customers who complement the product for its efficiency.
Windproof Umbrella
A windproof umbrella is one of those items you never knew you needed until you see it in the store. This item may not be at the top of your list of essentials, but you'll always think of it once you know it exists.
Products that are created for convenience instead of necessity are usually expensive. Luckily, this convenient item is priced to benefit anyone who lives in a rainy city and needs that extra protection.
Revlon One-Step Volumizer
The perfect blowout can cost an arm and a leg these days, and home styling tools require a lot of effort. Thankfully there are one-step styling tools that offer voluminous blowouts with ease.
Unfortunately, most high-quality hair tools also cost a pretty penny and aren't very accessible. Luckily, this Revlon item is inexpensive and works exceptionally well so you can have the perfect home blowout for life.
Roku Streaming Device
Many people purchased their home televisions before Smart TVs became a thing. Roku has made streaming a bit of an inconvenience for some homes that only have traditional HD TVs.
A Roku streaming device converts a regular television into a Smart TV for only $30. This nifty device connects you to all of your favorite streaming services seamlessly; all you need are your subscriptions!
Cold Brew Maker
This Japanese cold brew maker comes in four colors and two sizes and has several positive reviews. One customer even commented that the item made cheap ground coffee taste excellent.
The glass item is available on Amazon, which makes it readily available for all coffee connoisseurs. This inexpensive luxury item can also brew up to four cups of coffee, so there is enough to last the day.