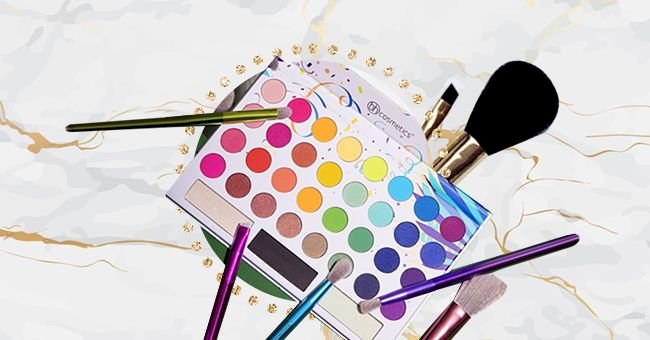 5 Eyeshadow Palettes Perfect For Beginners
Makeup is a great way to discover your artsy side and hone your creativity, whether it involves getting your lip color right or highlighting the facial contours correctly. But sometimes, choosing the right color combo for your eye makeup can be much more challenging than you think.
Who doesn't love a pop of color on their eyes, coupled with some glitter to seize the deal? However, nailing the perfect eyeshadow look requires loads of practice and precision, and choosing the right color palette that offers a combination of base, light, dark and shimmery eyeshades.
There are numerous eyeshadow options available, and some are so aesthetically pleasing that they end up topping our impulsive shopping list. But to play safe and get your eye makeup done perfectly, here are five eyeshadow palettes that are an excellent investment for beginners.
1.Bare Necessities
This mid-sized palette by Color Pop Cosmetics features a complete combo of nude, warm, and shimmery tones.
2.35XO Palette
With an option to choose from 35 different dark, vibrant and shimmery shades, get ready to nail your highlighting, contouring, and blending game.
3.Textured Neutrals
Are you looking for a change from the same old nude and warm shades? Try on a smokey metallic eye or throw in some glitter to get the perfect wide-awake look with this 24-shade eye palette by Tati Beauty.
4.Brazil Collection Pop Of Color
Missing all the fun and vibrance a bright-colored palette brings along? Try your hands on this rainbow-themed eyeshadow collection by BH Cosmetics and prep up for the season of florals.
5.2 Me, Luv Me
Valentine's Day is long gone, but the spirit of love is ever-lasting. And if you're in the mood for some heart eyes, get this exciting love-themed eye palette by NYX Cosmetics.