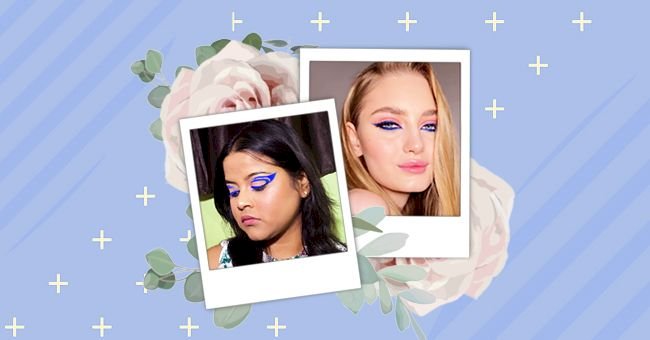 5 Fun Ways To Wear Blue Eyeliner
Playing around with some pop of color and vibrant eyeliners has taught us a thing or two about makeup creativity. And if you're all set to follow in the same lively spirit, introduce a blue eyeliner in your makeup routine.
Long gone are the days when people were fond of the conventional black eyeliners. While a winged liner looks classy in black, trying on different color palettes has its thrill and vibrant spirit.
From Khloe Kardashian and Emily Brunt to our beloved Princess Diana, the blue liner has been a makeup staple since time immemorial. Have a look at five exciting and creative ways of nailing your blue eyeliner look.
1.Classy Cut Crease
A classy splash of subtle blue that reflects your inner diva will always bring out the best in your eyes.
2.Royal Blue With Pink Hues
A heavenly combo of two striking colors screaming "stunning" at the top of their voices. What else can one ask for?
3.Bold & Vibrant
If the same old sleek and winged liner looks aren't charming enough, aim for a bold and vibrant patterned style.
4.Bright & Beautiful
We've been a fan of Princess Diana's signature blue eyeliner look, and this alluring rebel makeup seems pretty close.
5.Sensual & Stunning
Everything about this glossy makeup look has us catching our breath, but that perfect winged blue liner is a class apart.