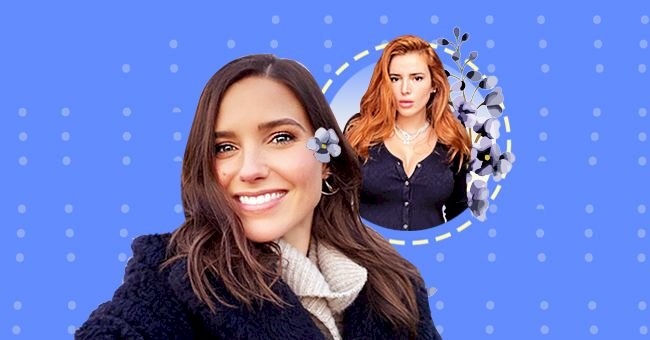 5 Hair Color Trends That Will Be Huge In 2021
A legit way to ward off the pandemic blues is to paint your hair in the colors of spring. In case you're curious, there's room for all things red, black, shades of brown and soft ombre. Start taking notes.
Transitioning into the next season requires an upgrade to our skin and hair care routines. Seeing your same dull hair color is bound to leave you feeling gloomy, so it is best to heed some expert advice from the hair colorists and stylists.
Hair color trends come and go, and from what we've experienced since lockdown 1.0, everything fun and inclusive is being welcomed. If you've made up your mind to try a different hair color, here are the best options to pick just in time for spring and the following seasons.
1.Hazelnut Brown
For people with dark hair who want to switch to something fun and trendy, hazelnut brown shade is the perfect choice. It is a relatively easy color to achieve without having to switch to a lighter tone for best results.
People are trying all sorts of hazelnut shades, from going full on brown to opting for subtle streaks. Whatever you prefer, this is a safe and stylish option that you can easily rock not just in spring but all year round.
2.Red Hues
Red may be an outrageous choice, but that doesn't mean you can't step out of your usual hair color zone to try it. From curly textured copper shades to burgundy and strawberry hues, this bold color is lending its vibrant vibe to amp up our style game.
However, lighter red hues require more maintenance and care as compared to the deep, darker ones. So it's best to pick an option that you can carry forward without having to compromise on the results you wish to achieve.
3.Soft Ombre
Are you tired of the same old highlights and streak trend? Perhaps it's time to try something that will not only alter your hair's appearance but also require less care and protection to stay on fleek, and this is where shadow roots come into play.
This toned down ombre shade blends darker roots into lighter hair ends for a gorgeous fusion mix of bold and blonde. People with light colored hair will find this trend to be pretty sophisticated and long-lasting.
4.Ash Brown Hues
Ash brown shades look splendid on brunette heads, because it is warm and elegant and will complement all your seasonal vibes. However, you get to choose which ash brown palette will suit you, and there's an option to try either neutral or more darker shades.
5.Rich Black
Our reasons to love the classic black tone are endless. Have you ever seen those shampoo adverts where models are bouncing their silky glossy black hair that is too good to be true? Well, looks like it's going to top the trend board this year.
The signature jet black look may require too much maintenance, and if that scares you, perhaps a nearly black tone might be perfect. But with a little help from your hair colorist and your own valuable input, we're sure you will rock any color palette you choose.