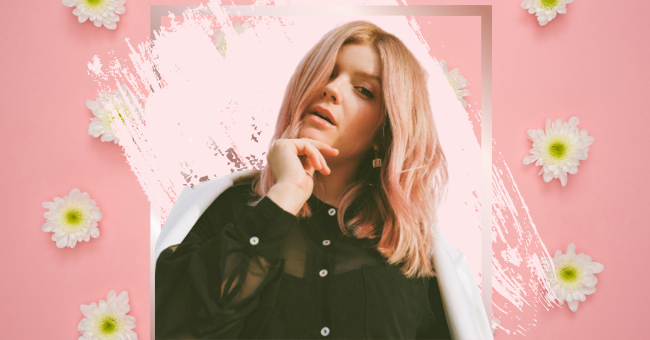 Peach Hair Is Becoming The New Red
There's no better way to welcome positive change than switching up your hair look. 2021 promises a new beginning for many, which can filter through our appearance and trends.
Changing your hair at the beginning of a new year always symbolizes the intention of starting fresh. Red is a bold hair color that can amplify one's fiery spirit and a daring nature needed to tackle a new year.
Sometimes going red doesn't have to be so daunting, as seen with the latest peach hair color trend. Take a look at how this hair color caught our attention and how you can wear it in the future for a fresh look.
Seeing Red
Hair trends have been leaning on the fairly natural side for a couple of years now. Highlights, tone blending, and balayage color updates were the most popular picks, especially amongst celebrities.
Although hair color has had its pastel and rainbow moments, trends always reverted to natural strands. Last year took a surprising turn when most stars and even influencers started dying their hair red.
Everything Is Peachy
Peach colored locks started popping up all over Instagram not too long after the obsession with red hair. The ginger hue's pastel variation is still bold and daring and adaptable and less jarring than a candy red.
Instagram hashtags and captions nicknamed this viral hair trend with cute names like pink champagne. Top salon colorists shared variations of their blood orange and millennial pink tones that inspired many.
By the end of summer, it was evident that peach was the new red and could only get more popular from there. The different hues complement every skin tone, making the color a fitting update for several women.
Unfortunately, like everything in life, pastel hair does have its cons. This hair color can be challenging to achieve, but at least there are plenty of inspirational images on social media to show your colorist.
Getting The Perfect Peach
Bianca Bruno, a lead educator at GLAMSQUAD, offers advice on getting the perfect peach. Bruno explains that your natural base hair color determines the shade of peach you should get.
"The shade you're going for should be achievable based on your base color. If you have jet-black hair, you're going to get a darker orange, while a light blonde can achieve that pastel rose gold,"

Says Bianco Bruno
Hair color experts reveal that they mix several tones and techniques to get the ideal soft peach hue. Stylists share that they combine apricot, pink rose, and other red or copper dyes to get the desired effect.
Many colorists also turn to copper blonde and warm blonde tones to add dimension to the peachy locks. The multi-tonal peach hair creates a beautiful color blocking blend, described as 'peaches and cream.'