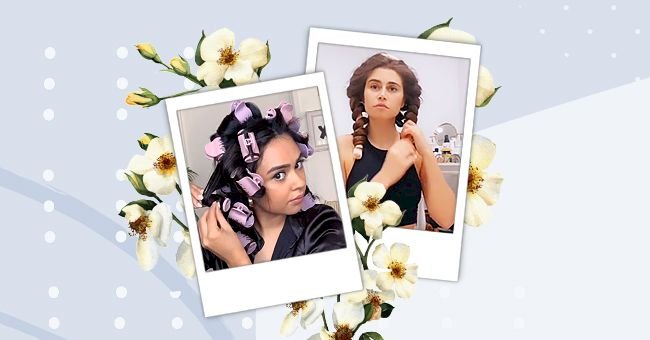 5 Hair Styling Inspirations From Instagram
If you've ever relished in the feeling of a good hair day, then you'd know they are rare to come by. And in case the same old conventional hairstyles are starting to tire you, try on some braided and curly hair-dos for a pleasant change.
A haircut isn't always the answer to all our hair woes. Salon-styled hair may not be completely attainable at home, but you can always experiment with intricate and pretty hairstyle options to transform your look.
Whether you enjoy rolling your hair for a bouncy look or prefer it tied neatly into a braid, Instagram has several exciting suggestions to inspire your next hairstyle. Let's explore five hair styling inspirations that are perfect for any occasion.
1.Twisted Waterfall Braid
This cascading hairstyle is best for people who don't like their hair tied up but prefer a tidy braid to highlight their facial features. It's a top-favorite hair-do for weddings.
2.Lace-Braided Zig Zag Ponytail
Spruce up your old ponytail look with this stunning braided hairstyle extending through your hair length in a gorgeous swirl.
3.Natural Curls
The curling ribbon is a brilliant method of getting the perfect curly hair without using any curling irons or heating tools.
4.Rock & Roll
Use heated rollers to roll your hair in smaller sections and opt for a little teasing to get more texture. Finish off your look with a hair setting spray and bounce your voluminous locks.
5.French Rope Braid
This braided hair-do is a splendid choice for any occasion, from engagements and weddings to parties and birthday celebrations. We're even counting on this stunning hairstyle to lounge around the house.