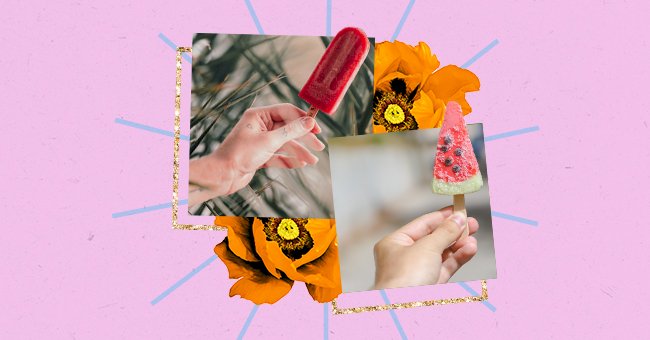 5 Homemade Popsicle Recipes To Try This Summer
Popsicles are a must-have treat during warm weather. Luckily they're quick to prepare, easy to make, and even easier to enjoy on a hot day.
Popsicles and summer go together like unicorns and glitter. They're a match made in heaven and a dream to have when you've got guests over because who doesn't love a popsicle?
Here are five easy flop-proof popsicle recipes to help cool you down when things get hot this coming summer. They're sure to knock your socks off.
Strawberry Popsicle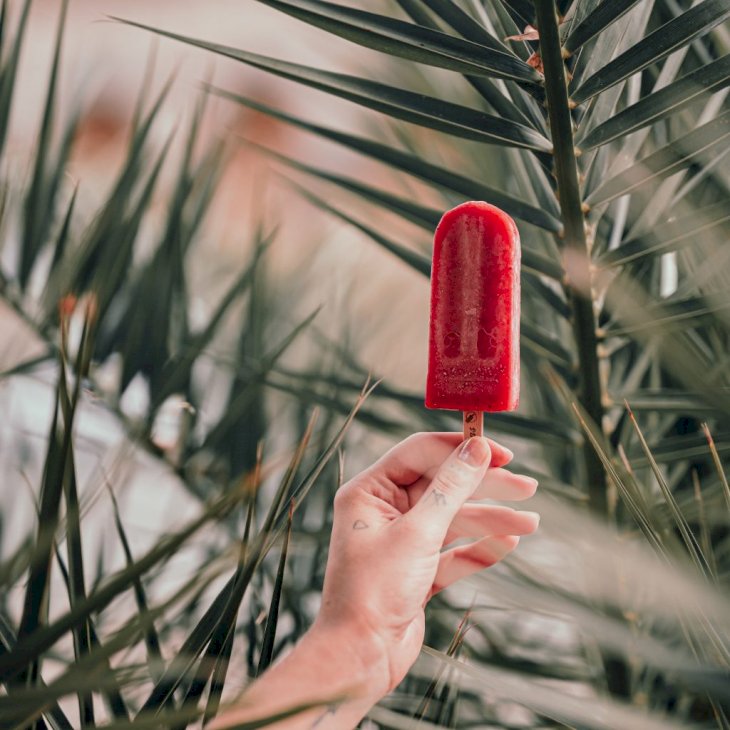 Photo by Chris Reyem on Unsplash
Strawberry popsicles are the quintessential popsicle for the season. Along with being vegetarian and gluten-free, the traditional icy treat is super easy to make. You'll need the following ingredients for Jamie Oliver's Strawberry popsicles:
250 g strawberries
100 ml natural yogurt, or apple or orange juice
One teaspoon honey
Method: grab all your ingredients and whizz them in a blender or a food processor. Have a taste, and if you're happy, pour your strawberry mixture into your popsicle molds, and add a stick to each. Pop those bad boys in the freezer until solid, and voila.
G&T Popsicles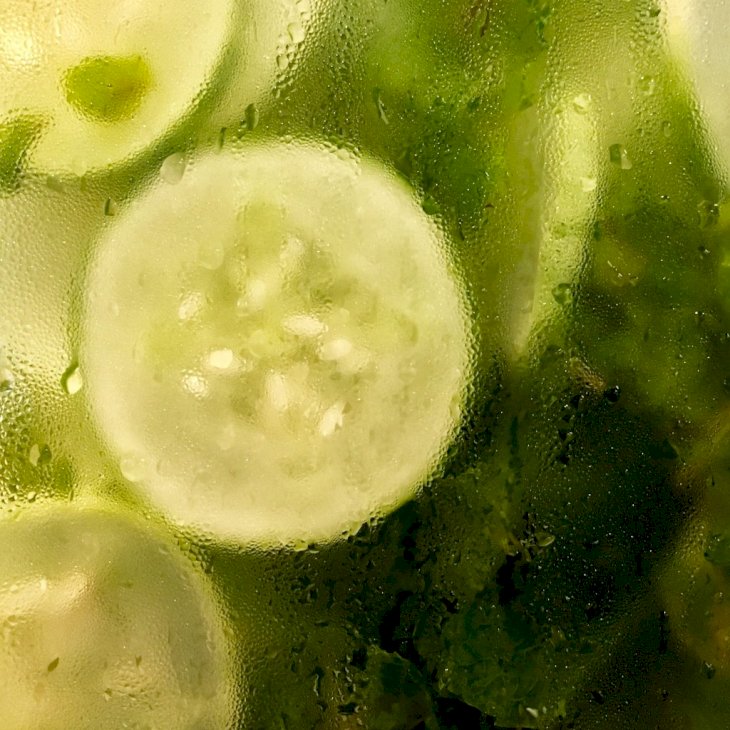 Photo by Ananth Pai on Unsplash
A boozy, refreshing treat in the afternoon while you enjoy the gorgeous spring weather? Say less! Here are all the ingredients you'll need for a fresh gin and tonic popsicle by "BBC Good Food" :
Six slices of cucumber
Six mint leaves
75ml gin
250ml tonic
50g caster sugar
Method: Push a cucumber slice and a mint leaf into your popsicle molds. Then take your gin, tonic, and sugar in a jug and mix until the sugar dissolves completely and there's not a trace of fizziness from the tonic. Divide the mixture into the molds, insert sticks and then wait till frozen to enjoy.
Hot Chocolate Popsicles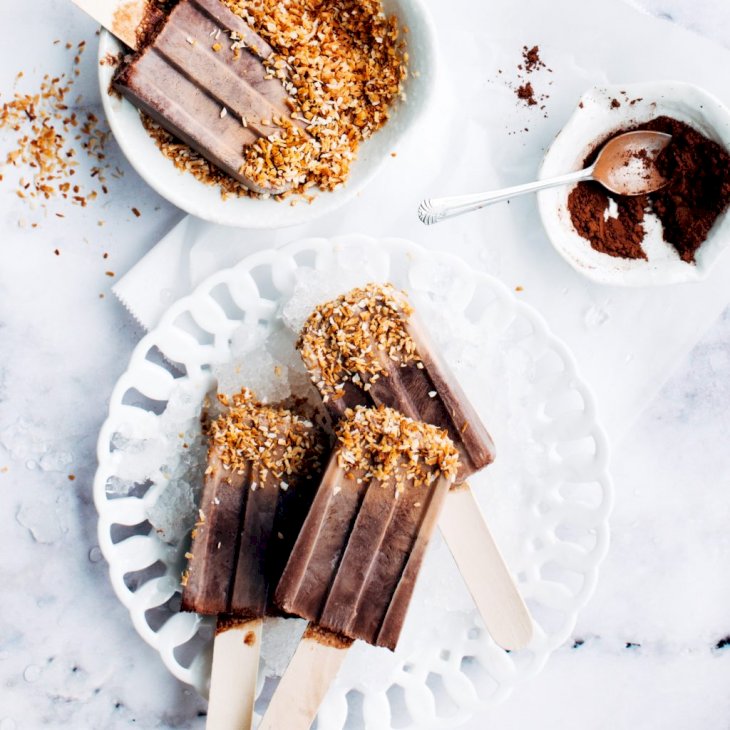 Photo by Food Photographer | Jennifer Pallian on Unsplash
Bring the taste of winter right into the warm days. For those days when you miss a warm cup of the good stuff, you can still enjoy something that tastes like it but fit for the warm season. Here's what you'll need for this recipe from "Imperial Sugar":
four cups milk
Six tablespoons Imperial Sugar Extra Fine Granulated Sugar
Two tablespoons semi-sweet chocolate chips
1/2 cup mini marshmallows
Method: Combine your milk, sugar, and chocolate chips in a saucepan and bring to a simmer, frequently stirring. Once all is dissolved, remove your pan from the heat. Once it's cool, place some marshmallows in your popsicle molds and then pour them into the mixture to go in the freezer till solid.
Watermelon Lollies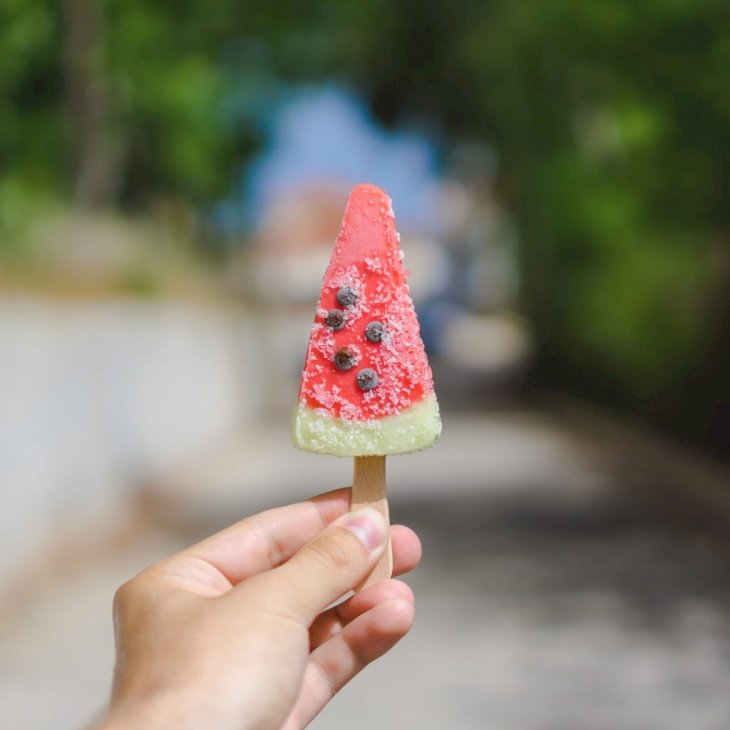 Photo by Norbert Levajsics on Unsplash
"BBC Good Food" shared this two-ingredient watermelon popsicle recipe, and you won't help but share this one on your social media. Here's what you'll need:
One small watermelon
Three kiwis
Method: Scoop some watermelon flesh into a bowl (about 375-400g). Pick out the seeds and then purée them using a blender. Pour the ice lolly molds three-quarters full with the puréed watermelon, push, then push in your popsicle stick and let freeze. Then get your kiwi, peel it remove the white core before blitzing away with a blender to create a pulp. Add it on top of your frozen watermelon, leaving a thin layer, and let freeze.
Chocolate Peanut Butter Yogurt Popsicles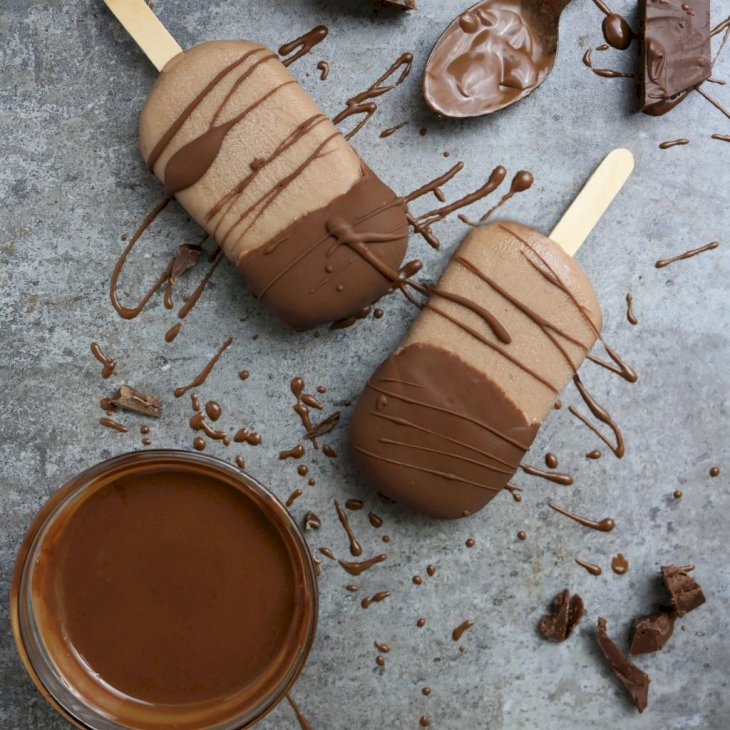 Photo by Shashi Charles on Unsplash
These Chocolate Peanut Butter Yogurt Popsicles by Marsha sound perfect because they quite simply are. Here's what you'll need:
Smooth peanut butter
Vanilla Greek-style yogurt
Milk
Honey
Chocolate: Milk, dark, or semi-sweet.
Coconut oil
Smooth peanut butter
Salted peanuts
Method: whisk together your peanut butter, yogurt, milk, and honey until combined, then fill your popsicle molds. Freeze for two hours, and then add your popsicle sticks. Let freeze completely. For the chocolate topping, melt your chocolate and coconut oil together in the microwave, stirring every twenty seconds. Stir in the peanut butter, then allow to cool before dipping your popsicle in when ready to enjoy.