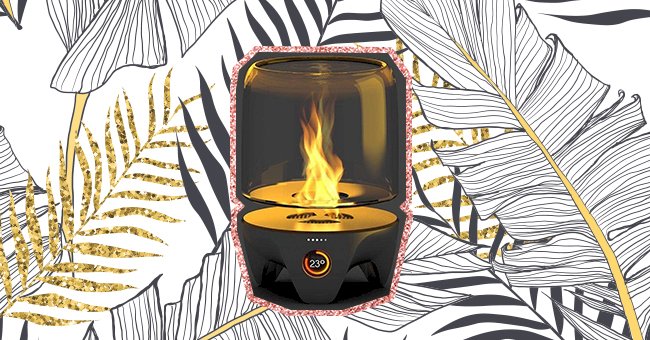 5 Intriguingly Designed Items That May Be Worth The Investment
You may not need these items, but they're absolutely cool to have. This list even includes an elegant origami light inspired by technology from NASA. How cool?
Let's face it; sometimes, it's nice to have cool things that buzz, light, and vibrate. Sure we don't need them, but sometimes they give us excuses to use them.
Take, for instance, the portable smart fireplace. Family dinners just got a little more interesting with that set up nearby. With that, take a look at these items that might be worth getting.
Portable Smart Fireplace
Here to change how we do date nights and cozy nights inside. The portable fireplace is supposedly the size of a humidifier.
Deep-Tissue Massager
Rest and recovery are crucial for optimal results from your workout. This massage gun claims to be the "perfect balance of force, depth, and speed, resulting in deeper muscle recovery that's long-lasting."
Smart Bed
The tools and all are certainly getting smarter. This ultimate smart bed has everything (not literally, but close enough). It has "eight vibration massage motors, three massage intensity options, and nine massage modes."
Aromeo Diffuser
This multi-sensory diffuser allows you to adjust its's light to optimize your nighttime rituals or morning routine accordingly. It has three brightness levels.
Origami Light
This simple origami light reminds us to bloom wherever we are planted!

The caption reads.