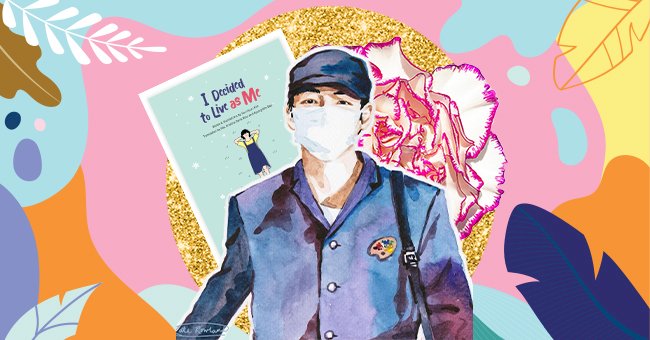 5 Items BTS Accidentally Sold Out
You know what they say, when you've got it, you've got it, and boy oh boy, do Kpop megastars BTS, got it. We're talking about that Midas Touch, that is.
Everything that the Kpop boy band BTS touches seems to turn too gold magically. Earlier this year at that MusiCares Charity Relief Auction, their pastel ensembles from Dynamite were far the most expensive auction of the event.
Their gold touch is undeniable, but also, it's largely as a result of their loyal ARMYs who've proven repeatedly that they'll support the group. Here are some items that sold out because of BTS.
Taehyung's Paint Palette Brooch
V was spotted wearing an artsy brooch shaped like a painter's palette at Incheon Airport. Fans were quick to notice the brooch and acted with haste. The brooch sold out abd the artist Kate Rowland, initially had no idea why.
Jungkook's Wine
Jungkook opened a bottle of wine on camera with the label in full view and ARMYs did what ARMYs do. They tracked down the Merlot Marche by Umani Ronchi Vigor Sangiovese, which sold out in twenty-four hours.
"I Decided To Live As Me"
Jungkook's Toothbrush
According to Koreaboo, ARMYs sold out Junkook's toothbrush after he they posted a video of him brushing his teeth in preparation for a performance. The WANGTA's Dr. Baek Toothbrush 688, sold out on four different sites: Coupang, wemakeprice, BADD Beauty, and Amazon.
Suga's Sweater
Suga wore a Calvin Klein sweater during BTS' ARMYPEDIA talk show in March. You can already guess what happened nearly immediately afterward.