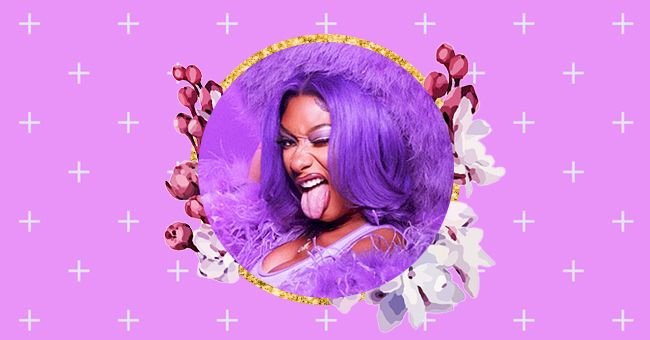 5 Megan Thee Stallion Makeup Looks That Are Worth Recreating
Our Hot Girl Meg turns 26 today, and what better way to wish the rap queen than try out her swoon-worthy makeup looks? From rocking bold eye metallic look to glossy, pout-ready lips, Stallion knows how to fit and flatter with her beauty and style.
The Cry Baby artist is known for raging a storm in the media industry, but her beauty pro tips are just about as perfect. If you're a fan of vibrant colors or glossy nude shades, you're probably on the same frequency as Meg.
Our favorite Tina Snow's Instagram feed is full of classy and stunning posts. While she's a fan of channeling her inner diva, she also admits to having struggled with hyperpigmentation. Let's celebrate the Aquarius queen's hatch day by sneaking a peek at her five makeup looks that are worth our time.
1.Glitter Glam
Meg is a huge glitter fan, and you'd often see her opt for some glitz and glam to bring out the best in her eyes. But the best makeup advice from this pro rapper is to throw in some glitter and pair it with an overall nude makeup palette. Total wow factor!
2.Glossy Lips
Are your winter chapped lips ruining your makeup game? Take notes from Tina Snow who has blended a choco lip liner with Super Lustrous The Gloss in Rose Quartz for the stunning, pout-ready lips ready for a selfie, or two.
3.Bold Eye
Bold is beautiful, and we couldn't agree more after seeing Meg rock the look with her gorgeous hair. With your eyeliner on fleek and a silver gold shimmery smoky eye, what's to stop you from acing the style arena?
4.Monochrome
When in doubt, go for monochrome. Here, Meg is pretty-ing in purple from head to toe. I mean, even her bag is screaming "style goals." Voila for this perfect violet moment.
5.Metallic Cat Eye
Cat eye never fails to amaze, but Stallion has her unique take on this signature look. She's brought in some dazzling metallic eye charm to balance the game. Spotted: a stunning strip of rainbow placed in the crease that shines like gold.