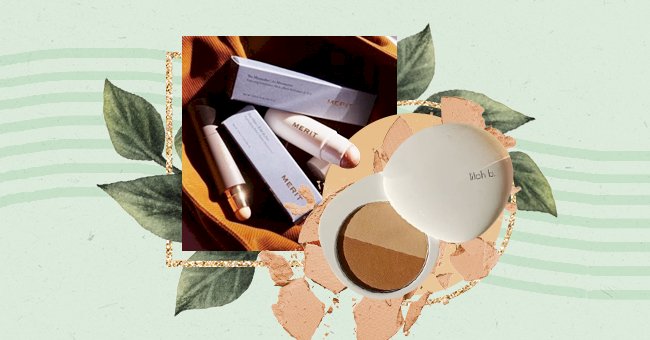 5 Minimalist Makeup Brands To Try This Year
The idea that less is more has become increasingly popular in the beauty space. This idea goes a long way on those days where you want just a bit of makeup.
From concepts like skinimalism to hybrid products that offer the benefits of two or more products in one, many beauty enthusiasts have been looking to declutter their regimens.
Along with the mindful approach to beauty, we're also getting makeup brands that are looking to support the minimalist lifestyle. Here are five to try out:
Merit
Merit is a new luxury clean beauty designed for those who like to wear a bit of makeup occasionally just for that extra bump. They offer nine products, including a foundation/concealer hybrid that's meant to blend seamlessly into the skin, barely showing that you're wearing foundation but still offering coverage.
They also have a lengthening mascara, cream blush, a balmy highlighter, an eyebrow pomade/gel for the feathery brow look, lastly, there's a tinted lip oil.
Kosas
Words like "clean" or "natural" are, for the most part, marketing stints seeing that they are not regulated by the FDA. However, Kosas is a clean makeup brand in the sense that they use non-toxic and mostly botanical-based ingredients in their products.
If you've got a nut allergy, Kosas caters for you too, as they cut out nut-derived substances. Some products you might want to try are their tinted oil, which gives you the blurred effect while also delivering nourishment to the skin. Their Weightless Lip Color is also worth the try.
lilah b.
Like any minimalist brand, one can expect a certain consideration and mindfulness to go into the products you purchase. This clean beauty brand holds its ingredients up to strict guidelines.
All the products are vegan-friendly and cruelty-free. Moreover, they exclude gluten, parabens, phthalates, sulfates, and synthetic fragrances. And if that wasn't enough, in the spirit of decluttering, they offer several multipurpose products like a concealer/eye primer.
Alleyoop
Here to take multipurpose products all the way to the to is Alleyoop, who offers a 4-in-1 makeup pen, perfect for those on-the-go touch-ups. They also have a 4-in-1 makeup brush.
They're all about products and makeup innovations that serve multiple functions while saving you time and space. The company is also cruelty-free, latex-free, and paraben-free.
& Other Stories
Widely popular for its minimalist chic clothing, this Swedish brand also has makeup products that are worth taking note of.
& Other Stories paraben-free and cruelty-free. They offer dazzling eyeshadows balmy lip products for a decent wash of tint and moisture.