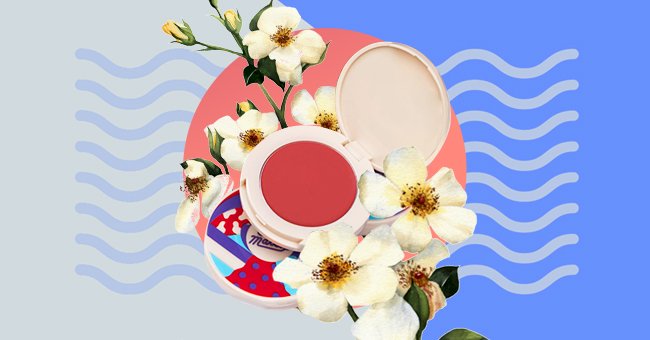 Multipurpose Makeup: Introducing The Blighlighter
The two-in-one makeup product your simplified makeup routine didn't know it needed to get you ready and good to glow with ease.
The beauty industry has taken a minimalist approach, propelled by the pandemic. An increasing number of people are opting for simple makeup routines to get them ready for Zoom meetings or dates instead of the full face beat.
Jamie Greenberg, the makeup artist to some familiar faces like Kaley Cuoco, Rashida Jones, and Joey King, created a product to fit right into the minimalist makeup routine. The blush + highlighter hybrid or "blighlighter" is here to facilitate your simplified routine with a quick touch to the cheeks to get you glowy with a fraction of the fuss.
Jamie Makeup Launches The Blighlighter
Greenberg's new makeup company, Jamie Makeup, just launched 'The Blighlighter,' a two in one product that's both a cream blush and a highlighter.
It's currently available in three shades: The Pink One, The Nude One, and The Cherry One. Though they look like standard shimmery blushes, they are slightly different.
Why The Blighlighter Is Great
In addition to cutting down on the two or more products that you'd usually use to achieve tinted and glowy cheeks, the Blighlighter is just one product that does the job of two.
Not only that, but it's simple to apply and isn't overly shimmery or pigmented, which are some of the reasons people tend to avoid blush or highlighters.
How Is the Blighlighter Different From Blushes
"When I was formulating this, I wanted [my clients'] skin to look like it was youthful, and I didn't want it to look like they were wearing makeup."

Greenberg says to, "Allure."
Greenberg also adds that she found the market to be oversaturated with shiny blushes that had too much glitter for one, and that was drying, thus accentuating lines on her face.
How To Apply Blighlighters
While ideally made for the cheeks, the blighlighter can go just about anywhere you wish to add some color and sheen on your face. One could apply with a brush or even with the fingers. Greenberg proves the versatility of the product, sharing with "Byrdie" that she even layers different shades sometimes and telling some of the ways she uses it.
"You can also throw it on the lips. Over the nose as if the sun hit you there, and around the temples. I've even used the lighter shades on my eyelids."

Greenberg adds.
Availability
Eager makeup enthusiasts looking to try this hybrid product can pick up the Jamie Makeup Blighlighter for $34, available now from jamiemakeup.com.
There are alternative blush highlighters that are worth the try, including a creamy blush-highlighter from Westman Atelier ($75).