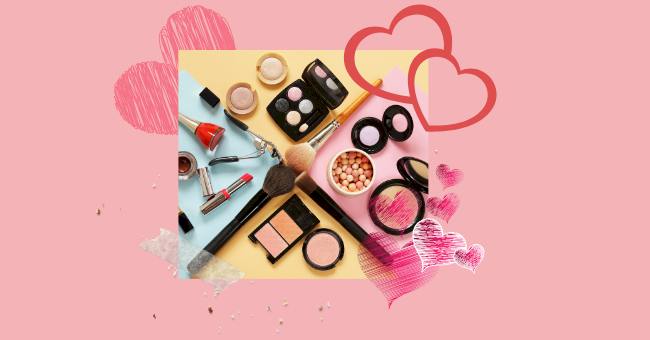 5 New Makeup Products That Caught Our Eye
The beauty industry is seeing makeup drops nearly every day at this point. Thus becoming quite overwhelming yet some products still manage to stand out and grab attention.
From loads of liners to a new lipstick launching every day, makeup has become overwhelmingly saturated. Even for those of us who spend hours pouring over every new launch and brand keeping up sometimes feels impossible.
Not to mention, eventually one feels a little jaded seeing the same neutral tones and berry shades reworked in different packaging. However, these five items promise to leave even the most jaded makeup artist lusting after them.
1. Beauty Bakerie Bite Size Collection
Beauty Bakerie never fails to make us hungry and their new Bite-Size Collection is no exception. The collection includes two adorable nine pan eyeshadow palettes.
"The Bite Size line will give those shopping a lower price point exposure to and experience of the brand,"

says Cashmere Nicole.
2. Maybelline New York x Make It Black SuperStay Matte Ink Liquid Lipstick in Thrillseeker
Finally, a lipstick as dark as my soul! Jokes aside, I think we can all agree that the Maybelline Super Stay Matte Ink is probably one of the best long lasting formulas on the market.
Thus it should be no surprise that we were super excited to hear that Maybelline New York was taking part in Sharon Chuter's Make It Black campaign in partnership with Ulta Beauty. The SuperStay Matte Ink Liquid Lipstick in Thrillseeker has gotten a "Make It Black" packaging revamp to fit in with the idea that "black is classic. Black is formal. Black is the color of luxury."
3. Arches & Halo Brow Hero Tint Kit
The product promises 72 hours of long-lasting color in six shades. The easy-to-use kit just requires you to paint on the tint in the desired shape, leave it on for at least 30 minutes and wipe it off with a wet washcloth.
4. BioBlender By EcoTools 100% Biodegradable Makeup Sponge
EcoTools spent years researching and developing a biodegradable option for beauty sponges. With the help of John Nanos who boasts a Ph.D. in organic polymer chemistry, they have finally created the BioBlender by EcoTools.
This 100% Biodegradable Makeup Sponge is made out of five vegan ingredients and packaged in 100 percent plantable paper. The sponge itself will also degrade within four months in a home compost heap unlike regular sponges that take up to fifty years to degrade in a landfill.
5. Bésame Cosmetics The Disney Mary Poppins Collection
Oh how we wish our makeup bags were magically bottomless, and while it, unfortunately, isn't we simply cannot resist Bésame Cosmetics. Especially not when they've just launched The Disney Mary Poppins Collection.
The collection is based on Mary's signature floral design and the actual lip and cheek colors used in the film. It boasts a Practically Perfect Powder, Poppins Red Lipstick, and Mary's Cream's Rouge.