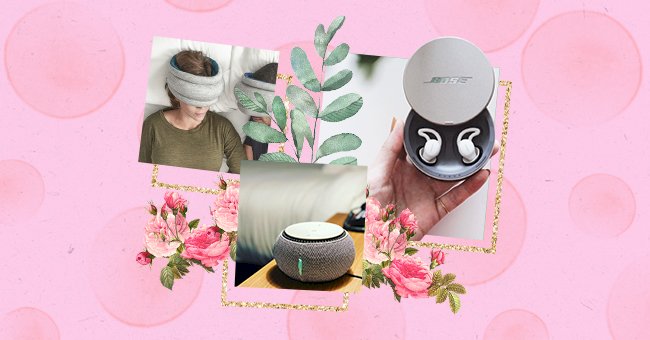 5 Noise-Canceling Items That Promise Better Sleep
Nothing is as annoying as when too much noise interrupts your sleep and keeps you awake all night. Whether you're on a plane, sharing a bed with a snoring pup, or live near traffic, noise sucks.
We've all done that tedious task of making sure you fall asleep first so the noise won't wake you up. Unfortunately, this is not the most foolproof way to ensure that noise doesn't interrupt your slumber.
Sometimes a snore, the refrigerator, or police cars can be too loud for the light sleeper. Thankfully, there are innovations to prevent noise, so take a look at five noise-canceling items you could use at bedtime.
Snooz White Sound Machine
White noise is one of the best solutions for falling asleep, making a white noise machine a significant investment. The functional and adorable Snooz device has adjustable tones and ten volume settings.
Bose Sleepbuds II
These tried and tested sleepbuds can block out even the loudest of city noises you can imagine. Bose's sleep technology offering is clinically proven to help users fall asleep faster from its noise-canceling wonders.
The buds do not play music from music streaming sites like Spotify but instead uses the Bose Sleeping App. On the app, one can find a library of soothing sleep sounds to enjoy their restful night.
Slumber Scents Sound Spa
Merge aromatherapy and sound therapy to give yourself the best night's sleep possible. You can play preloaded soothing nature and ambient sounds or connect to your favorite tunes through Bluetooth.
Ostrich Pillow
This item may look like an out-of-this-world head accessory, but it is just the most fantastic pillow you'll own. The Ostrich pillow is internet famous for its obscure look, but many love its benefits for sleep.
An Ostrich pillow blocks out light and offers you a cushioned surface for sleeping in public places. It also has sound muffling effects since the unique wraparound design covers both your eyes and ears.
The Sleep Crown
If your soft earplugs aren't doing the trick, try this Sleep Crown pillow made especially to go over your head. The soft pillow has rave reviews and has the perfect eye mask, pillow, and earplug combination.