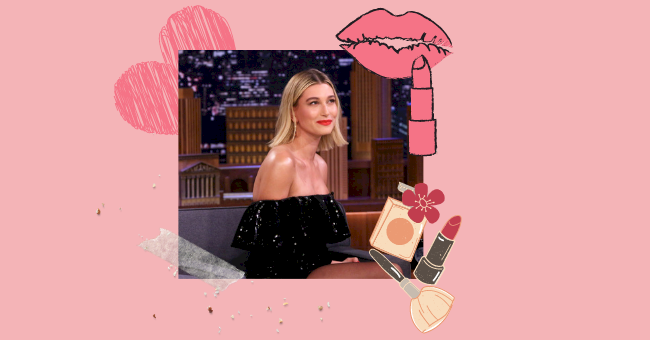 5 Of Hailey Bieber's Holy Grail Beauty Products
Supermodels like Hailey Bieber are naturally gorgeous and clearly won the genetic lottery. Besides that, they also have access to the best skincare and makeup the industry has to offer!
However, even with the world at their feet, some keep it very simple when it comes to their routines and favorite products. Hailey Bieber is the type of person who opts to put her skincare before her makeup.
Yet, this was not the part of her favorites that stunned us. While her skincare is definitely pricey, the supermodel has a few affordable gems in her arsenal too. Here are just five of her ultimate favorites.
1. Bare Minerals Foundation Stick
Hailey strives to have a skincare before makeup approach to beauty. So it comes as no surprise that her makeup routine focuses on enhancing her natural features and celebrating her skin.
The star is known to love the Bare Minerals Foundation Stick. It offers a versatile formula allowing it to be a multipurpose product for everything from foundation to concealer and even bronzer.
2. Aquaphor Immediate Relief Lip Repair Balm
It contains chamomile essence, shea butter, and vitamins to soothe and moisturize even the driest lips. Aquaphor is known for being the #1 dermatological lip care brand and for dry and cracked skin.
3. SkinCeuticals CE Ferulic
At this point the SkinCeuticals CE Ferulic serum is a benchmark for famous people's skincare routines. The serum is packed with Vitamin C and E to brighten and soothe the skin.
"This serum is a favorite of mine,"

explains Hailey.
4. Skin Medica HA5 Rejuvenating Hydrator
The SkinMedica HA5 Rejuvenating Hydrator boasts a blend of five types of hydratorsto replenish the skin's hyaluronic acid. It is great on all skin types and boosts moisture levels thus smoothening and softening rough texture, lines and wrinkles.
"Just recently started this one. It's helped keep my skin from getting chapped in the cold,"
5. Vintner's Daughter Active Botanical Serum
This acne friendly serum is a cocktail of 22 of the world's most active botanicals. The revolutionary formula has earned the serum several industry awards.
"I tend to love face and body oils but worry about them clogging my pores. So far this one has been my favorite and not felt too heavy,"

explains Bierber in her Instagram post.