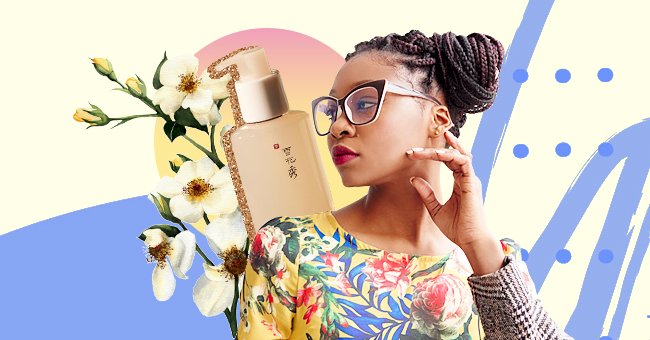 5 Oil Cleansers Worth Trying At least Once
Some oil cleansers that are worth the hype. And don't feel intimidated by oils for oily skin. Every skin type can benefit from cleansing oils
If you hear oil for skin, traditionally, your first thoughts may go to a kind of moisturizer for dry skin, but no. Oil cleansers are on the up and are being used for various skin types.
"It sounds counterintuitive, but an oil cleanser combines with the oils on your skin and in your makeup, breaking them down, so they're actually easier to remove."

Says cosmetic chemist Perry Romanowski.
Sulwhasoo Gentle Cleansing Oil Makeup Remover
The Sulwhasoo Gentle Cleansing Oil Makeup Remover is a fantastic oil cleanser and is also ideal for double-cleansing. The formula gently dissolves your makeup without leaving behind a greasy film. A simpler pat dries dry and follow up with your favorite gel, or cream cleanser will leave the skin looking happy and healthy.
This gentle cleansing oil features ingredients Coix Lacryma-Jobi seed, tangerine peel extract, and apricot kernel oil and offers a clarified complexion.
Burt's Bees Cleansing Oil
Burt's Bees may be what you're looking for if you've got dry or sensitive skin. The formula includes ingredients like argan, coconut, and sunflower oils for high-end quality at an affordable drugstore price. And not to mention, the product is fantastic value for money.
"My parched face feels coddled after I use this and I love the warm scent."

GH's beauty director says.
Skinfix Barrier+ Foaming Oil Cleanser
If you can't get behind an oil-based texture, you'll love this foaming cleanser from Skinfix. It's got all the benefits of a classic cleansing oil (thanks to the formula's coconut oil).
But if you're anything like me, you might be concerned about clogged pores but this formula is lightweight, It offers a foaming lather that leaves your skin ultra-smooth and soft.
AVENE XeraCalm A.D Lipid-Replenishing Cleansing OilBEST
Avene, offer offers the ideal solution for people with sensitive skin. This is a brand specifically known for its sensitive skincare, this fantastic fragrance-free cleanser with castor oil works on both face and body. The formula is gentle enough for soothing irritated skin.
"I get awful itchy rashes on my face and body...and was amazed at how soothing it felt, it definitely reduced redness and itching."

a Dermstore reviewer raved.
Kopari Coconut Cleansing Oil
The coconut oil gives this cleanser its makeup-stripping yet moisturizing abilities. However, If you're acne-prone, you might want to consider following up with a second cleanser to remove any traces or residue of the coconut oil.
This oil is the ideal oil cleanser for dry those with dry skin because it promises to moisturize your skin deeply,n so if that sounds like something your skin has been craving, this may be the oil cleanser for you.