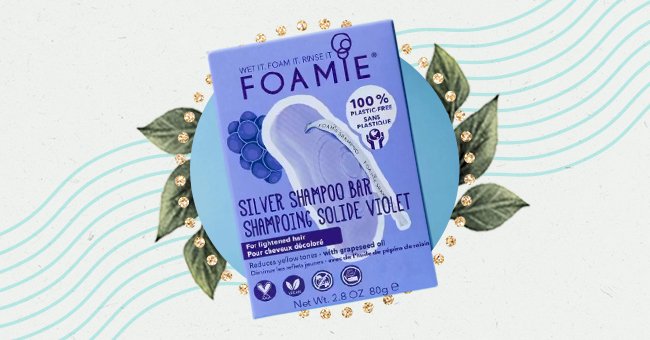 5 Plastic Free Shampoo Bars Worth Trying
Thoroughly washing your hair doesn't necessarily depend on the brilliant bottled shampoos stacked on your hair-care counters. Sometimes, surprising yourself with a plastic-free alternative that is good for your hair and the planet can be a welcome change. Welcome shampoo bars!
Let's be honest here: we've all enjoyed switching from soap bars to liquid hand wash, even though the former is still lingering behind the scenes. But what none of us saw coming was a new hero in the hair-care arcade - shampoo bars.
We know what you're thinking, and we had the same concerns of experiencing sticky residues and subpar performance from these liquid alternatives. But, you'll be astonished to know that there are some eco-friendly, sulfate-free shampoo bars that are worth investing in. Find out for yourself!
Love Beauty And Planet Volume & Bounty Coconut Water And Mimosa Flower Shampoo Bar
The Volume and Bounty Shampoo Bar is a nourishing formula enriched with Moroccan mimosa flower and coconut water. It gently cleanses the hair, providing deep moisturization to rejuvenate dull and tangled hair.
Love Beauty And Planet Volume and Bounty helps restore the hair's natural shine and glossy look with its ethically sourced ingredients. It thoroughly conditions the tresses, leaving behind rich and lasting floral notes.
weDo/ Professional No Plastic Shampoo Bar
weDo/ Professional No Plastic Shampoo Bar is a sustainable formula that deeply cleanses the hair for a clean and fresh look. This liquid shampoo alternative helps wash away dirt, excess oil, and product buildup without stripping away the natural moisture content.
Small in size but heavy in performance, weDo/ Professional helps clarify the hair and scalp with every use. It is a sulfate and silicone-free formula infused with red clay and lasts for up to 80 washes.
Foamie Silver Shampoo Bar
Foamie Shampoo Bars are practical hair-nourishing treatments that turn into a rich foam for skin-deep nourishment. The curved shape and rope handle make it easy to hold them and provides a solid grip so they don't slip out of your hands.
With the Easter offer valid until Sunday, there's a 20% discount on all Foamie Shampoo Bars, including this silver bar. It contains grape seed oil and helps reduce yellow tones to make the hair appear naturally glossy and healthy.
NURTURE - Gentle Cleansing Shampoo Bar
As the name suggests, this vegan shampoo bar provides gentle cleansing for healthy-looking hair. It contains botanical extracts of wild nettle and lavender, which help clarify the hair and calm irritated and itchy scalp.
Nurture Shampoo bar turns into a rich lather and washes away dirt, grime, and product buildup. It mildly cleanses the hair and retains the natural moisture and oil content to promote a healthy scalp and better hair growth.
Ethique Heali Kiwi Shampoo Bar
Ethique claims to be the world's first zero-waste and most sustainable beauty brand, and its shampoo bars have raving Amazon reviews. The Heali Kiwi Shampoo Bar is a 100% soap-free and pH-balanced formula that is particularly suitable for dandruff-ridden hair.
One Heali Kiwi Bar is equal to 3 bottles of liquid shampoo. Each bar is enriched with oatmeal, coconut, neem, and Karanja oils that fight flaky and itchy scalp and provide a soothing effect while restoring healthy-looking hair.