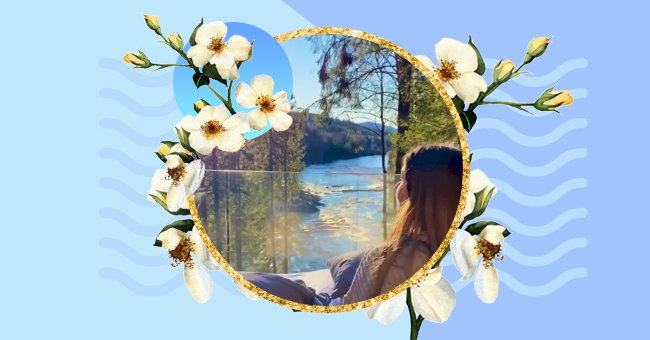 5 Random But Satisfying Reels To Help You Unwind
Our stressful routine can take a toll on our mental and physical well-being, so taking a breather is essential to stay sane. And for the people in search of some peace of mind, look no further than your Instagram search option.
We are alive in some of the most trying times in history, so feeling anxious is natural. However, health experts suggest taking out time from our busy lifestyle to find moments of sheer bliss and comfort. And we couldn't agree more.
Many people have sought refuge in social media posts to ward off the lockdown blues. If you're a fan of flipping through picture-perfect moments on Instagram, here are five random but deeply satisfying reels that will help you unwind after a really tenuous day.
1.Dreamy Getaway
Imagine waking up to this breathtaking view of the green tree cover and flowing fresh waters in the backdrop. You would never want to return to reality again. Maybe daydreaming is a good thing after all.
2.Road To The Moon
Where to miss? Straight to the moon, please. You wouldn't want to miss that dusty road that leads straight to your favorite friend. Count me in, for I happen to be a selenophile to the core.
3.Enchanting Rooftop View
With this all-too-comfy sitting space set on a splendid rooftop from a luxe resort in Maldives, would you be able to keep your eyes on the TV? Maybe a brief look at the starry sky above and then back to the screen. I can't make up my mind.
4.Niagara Falls
Water is known for its calming and therapeutic nature, and now we know the reason. Just look at this cascading waterfall and the way green and white colors fuse together. I, for one, am baffled by such splendor of beauty.
5.Gorgeous Greece
Greece hosts some of the most eccentric landscapes and islands. This hotel offers a charming glimpse of nighttime ambience at the Bohemian Island. The luxurious vibe of the hotel's design, coupled with the magnetic starry sky and dreamy water view is a tranquil sight. So much for unwinding from a tedious day.