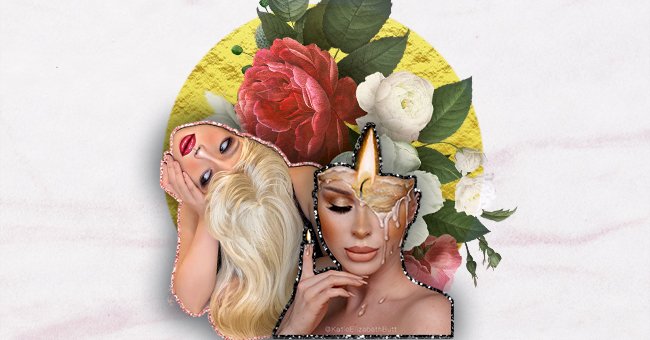 5 Realistic Makeup Looks That Made Us Do A Double Take
The "Optical Illusion Makeup" trend that has been all over Reddit and Pinterest is now making rounds on Instagram. Using impeccable and nearly impossible artistry techniques, it involves makeup maestros creating special 3D effects on their face.
We have all tried regular makeup strokes and some of us have even become as good as a trained professional by now. But the moment we came across this rather unrealistically realistic trend of illusion makeup, our minds just couldn't process what our eyes saw.
While seeing special effects on television and movies is another thing, knowing that something as tricky and impossible to achieve is actually possible is bound to leave us all baffled. Have a look at these makeup looks that made us do a double take, and we're sure you wouldn't feel any different.
1.The Impossible Triangle
Are we looking at a pair of two eyes or are they four? And what about those triangles? This terrific makeup transformation draws inspiration from the Penrose Tribar which was created by a Swedish artist in 1934.
2.Burning Candle
Oh Good Lord! This illusion glowing candle makeup has everything messed up in our heads, especially the no head and no thumb scenario. A true work of splendor.
3.Floral Art
We have played matching outfits and backdrops, but this has taken matching to an entirely different dimension. And let's not even talk about the displaced head, or the way the branch stems from the face to connect to the flowers in the background. What a piece of ingenuity!
4.Bride From Hell
This bride from hell is giving us all some major goals to level up our Halloween makeover. But how will we nail that perfectly devilish red eye look?
5.Stapled Face
We can't quite put a finger on how these aren't individual staplers placed on the face, but like how is that even possible? And that blood dripping right down to the neck looks so real. What an aesthetically awe-inspiring look!