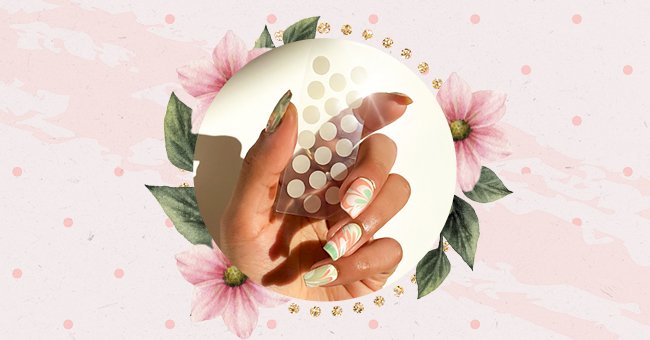 5 Reasons To Use Pimple Patches Like Chrissy Teigen
Chrissy Teigen is zapping zits and taking names. Okay, that was a tad dramatic, but how else are we to explain the process of busting pesky pimples away? The supermodel recently posted on Instagram the super unique method she is using to fight those unwanted visitors.
Tiegen is a fan of Killa Kit by ZitSticka, a pimple patch that's flooded with rave reviews. The patch was developed in Korea by a dermatologist team, and it aims to deposit hyaluronic acid, oligopeptide -76, salicylic acid, and niacinamide to your pimple. The ingredients work together to zap your breakout bumps before they get to the surface.
The unique thing about the pimple patch is the inclusion of a micro dart (a microneedle) whose job is to penetrate the skin and deliver the ingredients straight to the source. If this sounds somewhat extra to you, but you're slightly curious, we've listed five reasons why pimple patches are the future.
Patches for Healing Acne
We'll start with the apparent reason. Pimple patches are fantastic in treating acne. However, you might need to manage your expectations. Pimple patches cannot zap pimples back into your face, so don't say we didn't warn you. However, do not lose hope.
Pimple patches for healing acne use hydrocolloid dressing, a dressing used in healing wounds. To heal your acne use the patches cut in a circular shape to fit the size of the pimple. The patch will suck out the moisture from your pores and prevent another infection.
Act as a Barrier Against Bacteria
According to dermatologists, the biggest drawback in treating our breakouts comes from us. Why? Because we cannot seem to keep our grubby little hands from touching them. Pimple patches prevent your fingers from adding more bacteria to the inflamed area.
Moreover, medicated patches that include actives (like Tiegen's) go toward reducing the acne's irritation, redness, and size. Think salicylic acid or tea tree oil. These actives are potent against bacteria as they absorb into the skin to fight the bacteria from within.
Treating Cystic Acne Bumps
Cystic acne is a pain. However, this is where the microneedle pimple patch comes to save the day. If the word needles send shivers down your spine, don't fret. Microneedle pimple patches are not as painful as they sound. Previously we explained that they contain tiny needles that help deliver actives straight into cystic or nodular acne.
The effectiveness can vary from lesion to lesion, but here are some tips to ensure you are getting the best out of this type of patch. Do not touch the needle side as this will allow more bacteria into the skin. Moreover, use the patch treatment before your usual routine.
Treating Maskne
Wearing masks these days is as common as breathing air. However, having your face spend long hours covered by a cloth and breathing into that very same cloth does have its cons. Bacteria and humidity can combine to form a breakout on this area of your face.
When wearing a mask, it's crucial to keep up with your usual routine, as pimple patches are not a cure. They are what we reach for when a breakout does happen. By putting a pimple patch on your maskne, you are essentially preventing more irritation from your mask rubbing onto your skin. Furthermore, a patch will protect you from the bacteria and humidity from your breath.
Treating Active Acne
To repeat, pimple patches will not cure your acne; they are a treatment, not prevention. Therefore, if you want to reduce the appearance of bumps or redness, they should be your go-to. More so, they come in handy the night before a big event.
So, if you've got that down, here's how you can use and pimple patch on active acne. Unlike the microneedles, you do not have to use them as a first step. Use them on top of other products but before an occlusive as they are occlusives themselves- that is, they prevent water loss.